Need an Attorney You Can Count On?
We are proven Criminal Defense Attorneys in Austin, Texas with outstanding track records.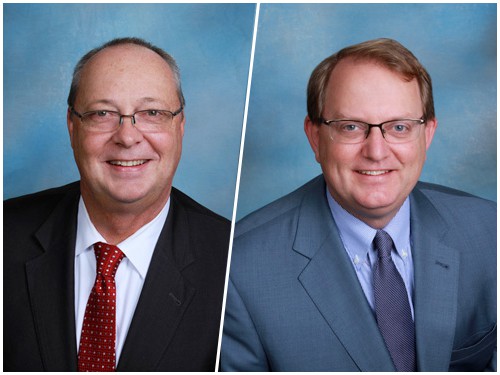 Getting charged with a crime puts everything at risk. Get the defense you need to clear your name by working with a Pflugerville criminal defense lawyer.
Many people eventually find themselves in trouble with the law and charged with a crime. From minor infractions to major felony charges, the criminal justice system can be confusing, frustrating, and overwhelming.
The best thing you can do for yourself in this situation is have an experienced defense lawyer represent you. A Pflugerville criminal defense lawyer from Hines & Holub will understand how best to fight your charges. Our goal from day one will be getting your charges reduced or dismissed outright.
Don't Fight Your Criminal Charges Alone
Whether you've been charged with a drug offense, a DWI, or something else, it's important to do everything you can to prevent a conviction from going on your permanent criminal record. Even a minor offense can have dramatic consequences for your future.
Your defense lawyer will investigate everything about your arrest and the underlying cause to see if there were any mistakes or errors made by the police. If there were any irregularities-such as a lack of probable cause or a search conducted without a warrant-we might be able to use them to get your charges reduced or dropped.
Other than helping you build the strongest defense, your Pflugerville criminal lawyer is there to help you with all of the following:
Understanding the charges you're facing
Explaining what your options for a plea bargain are
What you can expect during court from the judge or prosecution
Getting the record of your arrest expunged afterward (if possible)
Understanding the Penalties You Face
It's important to realize that a criminal conviction will result in more than just a fine and a prison or jail sentence. A conviction-particularly a felony conviction-can make it incredibly difficult to find work and good housing opportunities.
It can even make it impossible to get a loan. Depending on the offense, you might also lose custody of your children and only be allowed to see them under supervised visitation.
Of course, your immediate concern likely will be with the actual legal penalties, which will be determined by the severity of the offense:
Class C Misdemeanor -

Fine up to $500
Class B Misdemeanor -

Fine up to $2,000 and up to 180 days in jail
Class A Misdemeanor -

Fine up to $4,000 and up to one year in jail
State Jail Felony -

Fine up to $10,000 and between 180 days and two years in jail
Third-Degree Felony -

Fine up to $10,000 and between two and ten years in prison
Second-Degree Felony -

Fine up to $10,000 and between two and twenty years in prison
First-Degree Felony -

Fine up to $10,000 and between five and ninety-nine years in prison
Capital Felony -

Fine up to $10,000 and either life in prison or the death penalty
Call our on-call attorney now to discuss your case now.
No matter how complex your charges may seem, you can have peace of mind knowing our legal team is behind you. You aren't in this battle alone. Get our Austin criminal attorneys on your side today.