Need an Attorney You Can Count On?
We are proven Criminal Defense Attorneys in Austin, Texas with outstanding track records.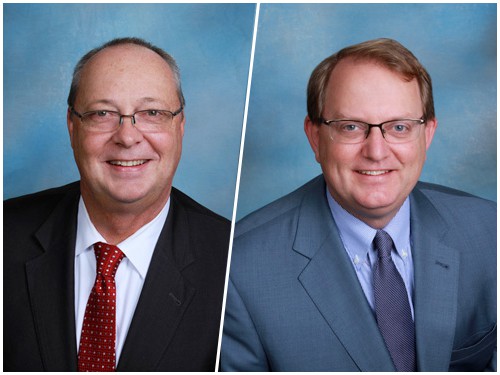 Don't allow a criminal conviction to threaten your future, family, and finances. Find out how to formulate the best defense by working with a Round Rock criminal defense lawyer.
Getting accused of a crime can cause almost as much social and professional stigma as being convicted. If you are convicted, you will have to look forward to a lifetime of having a criminal record. Whether the crime was a felony or only a misdemeanor, it will affect nearly all of your future opportunities and choices.
If you have been accused of a crime, you have to defend yourself-no matter how daunting it may seem. Your first step should be seeking a free and confidential discussion with a Round Rock criminal defense lawyer from Hines & Holub.
Types of Criminal Charges
There are many different potential crimes you could find yourself charged with in Texas, and all of them deserve a capable Round Rock criminal lawyer's full attention. Crimes fall into several different severity levels within both misdemeanors and felonies, the two main categories.
It is possible that you were charged with a felony even though it should have been a similar but less-severe misdemeanor. Sometimes this is accidental, but the prosecution may be using you as an example or employing a negotiating tactic. Regardless of the why, your Round Rock criminal defense lawyer will suss out the facts and explain what exactly is happening.
Misdemeanors and Penalties in Texas
Misdemeanors are the lesser of the two categories of crimes, and they include some drug crimes, computer crimes, most traffic violations that amount to a crime, and a wide array of other illegal activities. These are divided by seriousness into three categories:
Class A misdemeanors carry a fine of up to $4,000 and up to one year in jail.
Class B misdemeanors carry a fine of up to $2,000 and up to 180 days in jail.
Class C misdemeanors only carry a fine of up to $500.
Felonies and Penalties in Texas
Felonies are much more serious crimes, and fittingly, their punishments are much harsher, as well. They are broken up into five separate categories:
Capital felonies receive penalties that depend on the accused's age. Age seventeen or younger will receive life with possibility of parole, while ages eighteen and up will receive either execution or a life sentence without parole.
Felonies of the first degree carry life in prison or anywhere between five and ninety-nine years in prison.
Felonies of the second degree carry two to thirty years in prison.
Felonies of the third degree carry two to ten years in prison.
State jail felonies carry up to 180 days to two years in jail.
These all include the additional option for the court to fine you up to $10,000 for each felony count. Your Round Rock criminal defense lawyer will clarify what sentence you'll likely be facing for your charges upon conviction.
A Criminal Conviction Will Have Lasting Consequences
Although they may range from a DWI charge up through aggravated robbery and beyond, all criminal charges carry the permanent status of being a convicted criminal. The penalties are extremely varied, but just having to check that box on every application for anything that verifies your criminal history will change your life forever.
This stigma against people with a criminal past will follow you around whether you're applying for a job or an apartment. Because the repercussions can continue even after your sentence is served, it becomes even more essential to fight back against your charges with the help of a Round Rock criminal lawyer from our firm.
Call our on-call attorney now to discuss your case now.
No matter how complex your charges may seem, you can have peace of mind knowing our legal team is behind you. You aren't in this battle alone. Get our Austin criminal attorneys on your side today.