Need an Attorney You Can Count On?
We are proven Criminal Defense Attorneys in Austin, Texas with outstanding track records.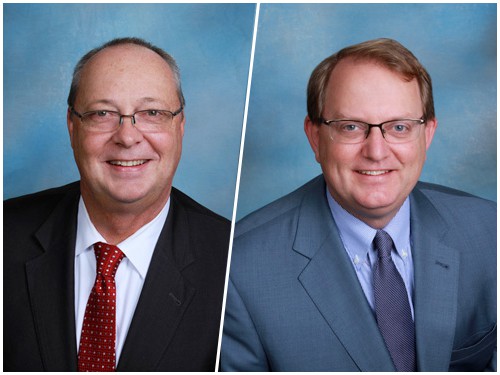 After an arrest for a drug crime, you need to fight the charges against you in order to protect your future. Build the best defense possible with help from a Round Rock drug charge lawyer.
There are several different drug crimes you can be charged with in Texas. Most will be misdemeanors, but quantity, intent, and drug type can greatly exacerbate the charges and penalties. If you are in trouble with the law due to a drug-related crime, you need to immediately contact a Round Rock drug charge lawyer from Hines & Holub to discuss your case and determine how best to build your defense.
Types of Drugs and Legal Groupings
Illegal drugs are divided up into four groups, two subgroups, and marijuana as its own category. Group one includes the most addictive drugs, and the penalties lessen as the groupings make it down to group four.
Group One -

Cocaine, heroin, methamphetamine, and other opium derivatives, including prescription drugs such as 300 mg or more of hydrocodone or oxycodone

Group 1-A -

LSD (aka "acid")
Group Two -

Ecstasy or MDMA (aka "molly"), mescaline, PCP, Marinol, and psychedelic mushrooms

Group 2-A -

Marijuana derivatives, concentrates, and extracts, including hashish, marijuana oil, wax, and synthetic cannabinoids
Group Three -

Valium, Xanax, Ritalin, less than 300 mg of hydrocodone or oxycodone
Group Four -

Codeine, Morphine
Types of Drug Charges
Texas' enforcement of the Controlled Substances Act relies on many separate factors when determining what exact drug charge you could receive. These include the amount of the drug, whether you were operating a motor vehicle when arrested, if paraphernalia or other drug-related equipment was present, and whether they think you had intent to distribute.
Your Round Rock drug charge lawyer will review your case to ensure that you aren't overcharged:
Penalties for Drug Convictions
Penalties for drug crimes are determined by the charges, which rely on many different factors:
The quantity of the substance allegedly found on you
Whether there was drug manufacturing equipment or a distribution system involved
The penalties themselves can include fines running up to $10,000 per cited offense and between 180 days in jail and ninety-nine years in prison.
Marijuana Has Different Rules
Texas has a set of rules just for marijuana that have to do with delivery and possession, both of which follow the same basic rules and penalties. First off, you can be charged with either even if you did not know that you were delivering marijuana or did not know that you had any in your vehicle.
These marijuana penalties range from a class B misdemeanor up to a felony of the first degree and can result in a simple fine and no time in jail or up to a $100,000 fine and life in prison. This will largely depend on how much marijuana you were allegedly caught with and what the police believe you intended to do with it. Your Round Rock drug charge lawyer will help you determine what penalty you are likely to face.
Call our on-call attorney now to discuss your case now.
No matter how complex your charges may seem, you can have peace of mind knowing our legal team is behind you. You aren't in this battle alone. Get our Austin criminal attorneys on your side today.