Need an Attorney You Can Count On?
We are proven Criminal Defense Attorneys in Austin, Texas with outstanding track records.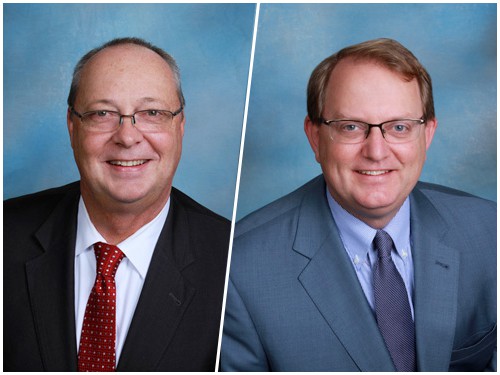 Conviction for a drug-related offense can ruin your life and future. Protect yourself and challenge the charges against you by working with a Travis County drug crime attorney.
Many people underestimate the consequences for getting convicted of a drug crime. The negative impact on your professional and personal relationships can be severe, but the legal penalties can be equally dramatic.
Once you've been arrested for a drug crime, you have to do everything possible to avoid a conviction. The prosecution might attempt to convince you that a guilty verdict is guaranteed, but this is rarely the case.
An experienced Travis County drug crime lawyer from Hines & Holub can help you determine the best way to challenge the charges against you. Our defense lawyers know how to poke holes in the prosecution's case, and we'll make getting your charges dismissed our number one priority.
Understanding Drug Crimes in Texas
Texas drug laws can be confusing. Many of the legal terms used don't make sense to anyone other than attorneys, and the same can be said of the legal process as a whole.
When you face conviction for a drug charge, it's important to understand the situation you're in. The exact crime you're charged with and the penalties you face will directly depend on what type of controlled substance was involved and its quantity.
For example, marijuana charges will generally result in less severe punishments than heroin charges will, but a large enough quantity of marijuana might result in harsher penalties than a small quantity of heroin.
Your Travis County drug charge attorney will help you determine what you're up against, but listed below are the most common drug-related offenses prosecuted in Texas:
Possession of a Controlled Substance -

Ownership of an illegal substance
Drug Paraphernalia -

Possession of items associated with the creation, transportation, or use of drugs
Drug Manufacturing -

Making or cultivating controlled or illegal substances
Delivery of Drugs -

Selling or distributing controlled substances
Conspiracy -

Planning possession or delivery of a controlled substance with other people
Texas Drug Offense Penalties
Texas takes drug crimes very seriously, and if you're convicted, the punishments may be severe. The penalties for each of the crimes mentioned above will vary depending on the following:
The amount of the drugs involved 
Your location at the time the crime was alleged to have been committed (such as if you were near a public park or school)
Whether the drug charge is a misdemeanor or a felony
Misdemeanor drug charges may carry a penalty of up to one year in jail and fines of up to $4,000. By contrast, felony charges are much worse, with penalties of up to life in prison and fines of up to $250,000.
Call our on-call attorney now to discuss your case.
No matter how complex your charges may seem, you can have peace of mind knowing our legal team is behind you. You aren't in this battle alone. Get our Austin criminal attorneys on your side today.