Need an Attorney You Can Count On?
We are proven Criminal Defense Attorneys in Austin, Texas with outstanding track records.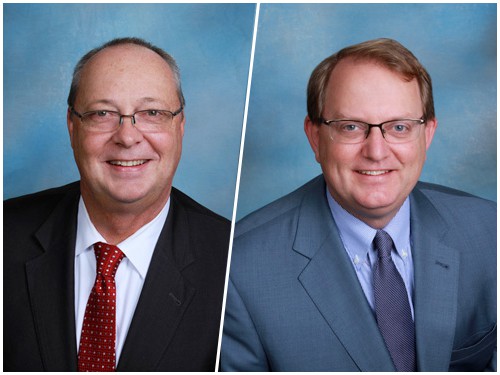 By working with a Travis County criminal lawyer, you can build the powerful defense you need to beat the charges that have been leveled against you.
From drug crimes and DWI arrests to robbery and more, criminal charges run the gamut. After your arrest, what you do next will impact the outcome of your case, and one of the best things you can do to help yourself is hire a Travis County criminal defense lawyer from Hines & Holub
Our experienced defense attorneys can help you navigate the complicated criminal justice system while pursuing an acquittal or complete dismissal of your charges. We'll provide you with the dedicated one-on-one attention your case deserves so that you can clear your name and get back to living your life.
Misdemeanor Versus Felony Charge
Under Texas law, the punishment you face upon conviction is determined by the seriousness of the crime you're charged with.
A misdemeanor is generally a minor crime that carries relatively light punishments and legal penalties.
A felony, on the other hand, is a very serious offense and can result in extended prison time, significant fines, and even the death penalty in some cases.
These charges come in different classifications and degrees of seriousness, and while a complete dismissal should always be the primary goal of your defense, it's also possible to get your charges reduced, possibly through a plea deal.
While your chances of a reduction are better if it's your first offense, this is nearly always possible. Your Travis County criminal attorney will be able to explain what you're up against and what the best option for your unique case is.
Misdemeanors
Class A -

Up to one year in jail and a fine of up to $4,000
Class B -

Up to 180 days in jail and a fine of up to $2,000
Class C -

A fine of up to $500
Felonies
Capital Offense -

Death sentence or life in prison without parole and a fine of up to $10,000
First Degree -

Five to ninety-nine years in prison and a fine of up to $10,000
Second Degree -

Two to twenty years in prison and a fine of up to $10,000
Third Degree -

Two to ten years in prison and a fine of up to $10,000
State Jail Felony -

Between 180 days and two years in jail and a fine of up to $10,000
Representing Yourself in a Criminal Trial Is Risky
Even if you're tempted to represent yourself, this is not something that you should seriously consider. The prosecutor and judge will treat you as an experienced defense lawyer, and even a plea bargain is likely to be off the table when you go without an attorney.
A Travis County defense attorney from our firm will know how to expose the weak points in the case against you. Remember, the law only requires reasonable doubt for the jury to acquit you of your charges.
Additionally, working with an attorney will give you the best chance for a dismissal of charges. We know how to identify evidence that's been unlawfully seized or collected, and if there's no evidence, there's also no case.
Call our on-call attorney now to discuss your case.
No matter how complex your charges may seem, you can have peace of mind knowing our legal team is behind you. You aren't in this battle alone. Get our Austin criminal attorneys on your side today.