Need an Attorney You Can Count On?
We are proven Criminal Defense Attorneys in Austin, Texas with outstanding track records.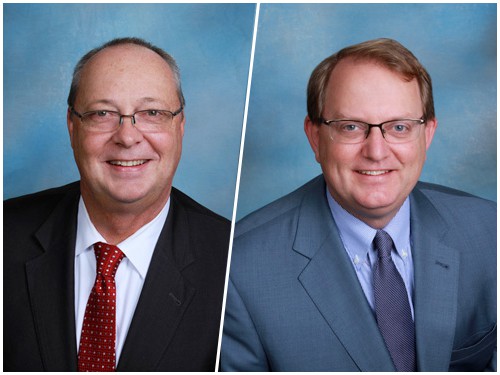 Driving while intoxicated (DWI) is a serious offense that has both legal and non-legal consequences that will affect how you live your life now and for years to come. Fines, jail or prison time, and loss of your license are all pretty much guaranteed upon conviction.
If you have been charged with drunk or drugged driving, you really have no choice but to defend yourself. The first step is to discuss your options with a Williamson County DWI defense lawyer from Hines & Holub.
Penalties for Driving While Intoxicated in Williamson County
Regardless of the substance in your system, the charge is still DWI and the penalties are all the same. The severity of your punishment will be based on your DWI history:
Your first offense is a class B misdemeanor and carries a fine of up to $2,000, a surcharge of $1,000 for three years, up to 180 days in jail, twenty-four to 100 hours of community service, and up to a one-year license suspension.
The charge is increased to a class A misdemeanor if your blood alcohol content (BAC) was .16 percent or more. Along with the other penalties, the fine goes up to $4,000, the surcharge to $2,000 for three years, and the jail time to one year.
Your second offense is a class A misdemeanor carrying a fine of up to $4,000, a surcharge of up to $1,500 for three years, up to one year in jail, eighty to 200 hours of community service, and a 180-day to two-year license suspension.
Your third and any subsequent offenses are felonies of the third degree and carry a fine of up to $10,000, a surcharge of $1,500 for three years, between two and ten years in prison, 160 to 600 hours of community service, and between a 180-day and two-year license suspension.
These all carry the likely possibility of a court order to attend a DWI intervention and education program and the possibility of being ordered to install an ignition interlock device (IID) that will prevent your car from starting unless you pass the installed breathalyzer.
The Non-Legal Aftermath of a DWI Conviction
Aside from the legal punishments, there will be a number of negative repercussions in your personal and professional lives if you are convicted of DWI. Your insurance rates will likely skyrocket because of the points you were charged for your DWI conviction by your insurance company. You will also face the stigma of being a drunk driver, and you will be marked as a criminal for life.
Every application you fill out-whether for a loan, a job, or an apartment-will ask if you have ever been convicted of a crime before. Answering "yes" can cost you many of the things you want, but answering "no" is almost always found out and can have even worse consequences.
Beat Your DWI Charge
All of these negative repercussions can strain the relationships you share with your colleagues, friends, and family, and that criminal record can be used against you in a divorce proceeding. If you or a loved one is facing a drunk or drugged driving charge, you should speak with a DWI defense lawyer from Hines & Holub to discover the best defense available for your situation.
Call us at 512-473-8745 for a free, confidential consultation or fill out the form at the bottom of this page to have us contact you at your convenience.
Call our on-call attorney now to discuss your case now.
No matter how complex your charges may seem, you can have peace of mind knowing our legal team is behind you. You aren't in this battle alone. Get our Austin criminal attorneys on your side today.