Need an Attorney You Can Count On?
We are proven Criminal Defense Attorneys in Austin, Texas with outstanding track records.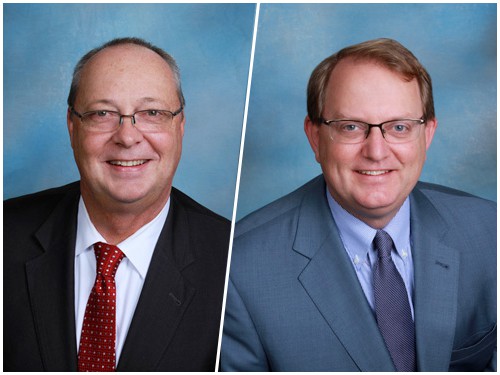 Many people charged with drunk driving don't realize it, but a driving while intoxicated charge can be challenged in court and won. To find out if your charge can be beaten, speak with a Williamson County DWI lawyer.
Drunk driving, legally referred to as driving while intoxicated (DWI) in Texas, is a serious crime to be charged with. The penalties to your finances, freedom, driving privileges, and personal and professional lives can all be life changing. Fines, license suspension, and maybe even jail time await you if you are found guilty.
When you face a driving while intoxicated charge, you need to know how to beat the charges against you. Doing so means having a solid legal defense, something a Williamson County DWI lawyer from Hines & Holub can help you with.
Drunk Driving Charges and Penalties
DWI charges can apply to driving a car, boat, or plane, and the penalties can range from a class B misdemeanor all the way up to a third-degree felony. Being charged generally means that you were operating a motor vehicle with a blood alcohol content (BAC) of .08 percent or higher, although you could also allegedly have been under the influence of other substances such as marijuana or prescription drugs. If you were involved in an accident that caused an injury or death when you were charged with DWI, things can get much worse.
Listed below are some of the classifications for DWIs that do not involve accidents. All include a seventy-two-hour mandatory minimum term of confinement, and your Williamson County DWI lawyer can help you determine which penalty will apply to your case:
First Offense -

Class B misdemeanor with a fine of up to $2,000 and/or up to 180 days in jail
BAC Above 0.15 Percent -

Class A misdemeanor with a fine of up to $4,000 and/or up to one year in jail
DWI with a Child Passenger -

State jail felony with a fine of up to $10,000 and between 180 days and two years in jail
Second Offense -

Class A misdemeanor with a fine of up to $4,000 and/or up to one year in jail
Third or More Offense -

Third-degree felony with a fine of up to $10,000 and between two and ten years in prison
Along with all of these punishments, you will also lose your license for a certain period of time after every offense. Eventually, it may not be reissued to you at all. This loss of mobility will likely affect your ability to care for your family and to maintain your employment.
Continued Costs of a DWI Conviction
Besides the punishments imposed by the court, you will also face social and professional stigma and possibly even career loss if you are convicted. If there was an accident involved, you will also be liable for damages to property and persons, and a conviction could be used against you in civil court. A criminal conviction-even for DWI-can also be used against you in a divorce proceeding later, which means you might lose your house, your car, and even custody of your children.
Your insurance company will also drastically increase your premiums, and when your term comes up, they may not even renew your policy if you've had too many prior drunk driving convictions. You could be left searching for high-risk insurance that can cost a fortune in the long-run.
Furthermore, you will be forever marked with a criminal record, and that can affect the likelihood of getting approved for a loan, a car, an apartment, and even a job. Many people don't realize it, but a DWI can easily jeopardize your entire career, especially if it involves a commercial drivers license. You can avoid the worst of these by working with a Williamson County DWI lawyer from the start.
The Risks of Representing Yourself Against DWI Charges
You have a couple of choices available when entering the Texas criminal court system as a defendant. You can either represent yourself or hire a Williamson County DWI lawyer to provide you with legal counsel.
Representing yourself is never a good idea. The majority of the time, a prosecuting attorney will not even sit down to discuss a plea bargain with someone who doesn't have an attorney. Even if the prosecutor makes you an offer for a deal, the plea bargain will most likely not be the best you could get.
A defense attorney is very important to minimizing your drunk driving charges and penalties or for getting them dismissed completely. A Williamson county DWI lawyer from our firm can handle every aspect of your legal battle and be there to reassure, support, and protect you and your family's future.
DWI Defenses
There are many reasons to have hope when fighting a DWI charge. Remember that the prosecution must prove beyond a reasonable doubt that you were driving drunk. If you gave permission to be tested with a Breathalyzer, a device that is notoriously unreliable, we can look into the maintenance and testing records of the equipment used.
If you were ordered to take field sobriety tests, the officer will have to testify in court about the application of those tests. Almost all police cruisers have dashboard cameras now, and more police officers than ever are wearing body cameras. This footage can be used to prove your conduct during the initial traffic stop and inquiry. Your Williamson County DWI lawyer can comb through every frame to find doubt regarding your intoxication or misconduct on the part of the arresting officer.
The goal is to challenge the evidence in an attempt to have anything damaging thrown out or questioned. In the end, if the case is not dropped and a reasonable plea bargain cannot be reached, you have the right to a trial by jury. This may sound intimidating, but with the right legal team at your back, your freedom could be just around the corner.
Williamson County DWI FAQ
The aftermath of a DWI arrest is often a confusing and frightening time. Detailed below are answers to some of the questions we hear on a regular basis. If you would like to ask further questions, please contact our office to schedule a meeting with a Williamson County DWI lawyer.
What is the difference between a DWI and DUI in Texas?
Unlike most states, Texas has both DWI and DUI charges. If you are twenty-one or older and driving in Texas with a BAC of .08 percent or more, you will be charged with DWI. If you are under the age of twenty-one and driving in Texas with any amount of alcohol in your system, you will be charged with DUI. However, an underage drinker with a BAC of .08 percent or more will be charged with DWI.
What charges do I face if I was drinking and caused an accident where someone got hurt?
If someone suffered bodily injury in the accident and you were driving while intoxicated, you will likely be charged with intoxication assault. If someone died in the accident, you will most likely be charged with intoxication manslaughter.
What is a no-refusal weekend?
During a no-refusal weekend, if you are pulled over on suspicion of DWI and refuse a Breathalyzer or field sobriety test, the officer can immediately obtain a search warrant for a blood test.
Consult a Williamson County DWI Defense Attorney
If you are facing charges of driving while intoxicated, you do not have to simply accept the consequences. Contact Hines & Holub as soon as you can so that we can sit down and discuss your case and begin building a defense to protect your future.
Call us at 512-473-8745 to schedule a free and confidential legal consultation with a Williamson County DWI lawyer. Alternatively, you can also fill out the form below and we will contact you at your convenience.
Call our on-call attorney now to discuss your case now.
No matter how complex your charges may seem, you can have peace of mind knowing our legal team is behind you. You aren't in this battle alone. Get our Austin criminal attorneys on your side today.