Need an Attorney You Can Count On?
We are proven Criminal Defense Attorneys in Austin, Texas with outstanding track records.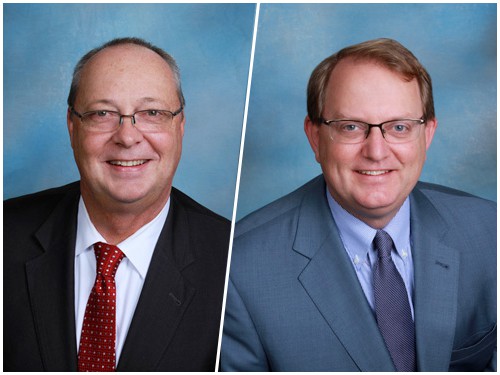 DWI penalties are bad enough, but when someone was hurt in an accident involving drunk driving, things can get much more serious. Protect your freedom and future with help from a Williamson County intoxication assault lawyer.
Intoxication assault occurs when someone who has been drinking or is impaired by other substances causes an accident that inflicts serious bodily injury to another person. This is very serious because you will most likely face the charges for DWI and for intoxication assault simultaneously.
If you are dealing with charges of this nature, you need to defend yourself to the furthest extent possible. The best way to begin that defense is to have a conversation with a Williamson County intoxication assault lawyer from Hines & Holub. We can help you understand your case, the odds, and how to best protect your family's interests.
The Legal Penalties for Intoxication Assault
Just like driving while intoxicated (DWI), intoxication assault can involve a car, watercraft, or aircraft, but it can also include operating or assembling an amusement park ride. This is charged as a felony of the third degree and carries fines of up to $10,000, an annual surcharge of $1,500 for three years, and between two and ten years in prison.
These can be stacked with other charges resulting from the accident. The surcharge jumps to $1,500 if you have previous DWI or intoxication assault convictions and to $2,000 if your blood alcohol content (BAC) was 0.16 percent or greater.
The Real World Fallout of a Drunk Driving Assault Conviction
Other than the prison sentence, massive fines, and annual surcharges, you also have to face the condemnation of the public, your colleagues, your friends, and even your family. The stigma of a criminal conviction will accompany you when you apply for apartments, jobs, and loans, forcing you to check the "yes" box when those applications ask about a criminal history.
With the help of a Williamson County intoxication assault lawyer, we can plead down the charges or possibly get them dismissed. To do this, we need to begin quickly, because we need access to the crime scene, evidence, and witnesses as soon as possible to get the best information for your defense.
Defending Against Intoxication Assault
There are several ways that we can protect you from these charges and their devastating consequences. Your lawyer will investigate the situation to determine which defenses would be most relevant and helpful:
Claim that your blood alcohol content was within the legal limits at the time of the arrest, but that by the time of the test it had risen above those limits
Question the accuracy of the alcohol testing and the equipment
Proving or raising doubt that the victim's injuries are real or as extensive as claimed
Speak with a Wilco Intoxication Assault Lawyer
If you or a loved one are facing DWI charges involving a serious bodily injury, your entire family will suffer if you are convicted. You need to speak with a Williamson County intoxication assault lawyer from Hines & Holub to build a strong case to protect all of your interests. Call us at 512-473-8745 or fill out the form below to schedule a free, confidential consultation with us.
Call our on-call attorney now to discuss your case now.
No matter how complex your charges may seem, you can have peace of mind knowing our legal team is behind you. You aren't in this battle alone. Get our Austin criminal attorneys on your side today.