Need an Attorney You Can Count On?
We are proven Criminal Defense Attorneys in Austin, Texas with outstanding track records.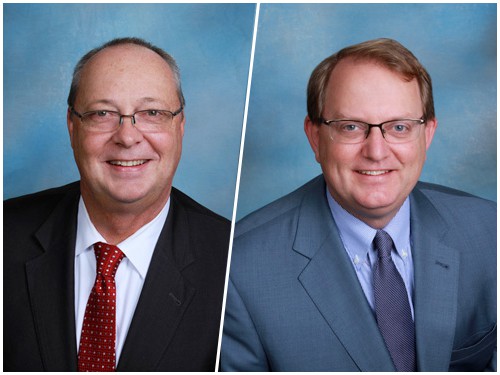 A domestic violence conviction can completely change your life and harm your family. Work with a Williamson County domestic violence lawyer for the best defense available.
As in most states, Texas takes domestic violence very seriously. The penalties for domestic violence convictions can be extremely harsh and cost more money than you may realize.
Worse than the financial burden, a conviction for domestic violence can stain your reputation permanently and cause significant damage to your social and professional lives.
When you've been arrested on a domestic violence charge, your first step should be to contact a Williamson County domestic violence lawyer from Hines & Holub. Having a lawyer represent you can help you reduce-if not dismiss-your violent crime charge or negotiate a favorable plea bargain.
What Is Domestic Violence?
Many people think of domestic violence as spousal abuse. While not wrong, it actually goes much deeper than that. According to Texas law, domestic violence is "an act by a member of a family or household against another member of the family or household that is intended to result in physical harm, bodily injury, assault, or sexual assault or that is a threat that reasonably places the member in fear of imminent physical harm, bodily injury, assault, or sexual assault, but does not include defensive measures to protect oneself."
In layman's terms, domestic violence occurs if anyone in your household or personal relationships accuses you of intending to cause harm or threatening to cause harm. This includes all of the following relationships:
Relatives by blood or by marriage
Current or former spouses
Parents of the same child
Foster parents and children
Individuals who either were or are currently dating
When it comes to domestic violence against family members, the punishments can be harsher when prosecutors add what is called "affirmative finding of family violence." From small misdemeanors to the most serious felonies, all domestic violence convictions result in harsh penalties.
What Penalties Could I Be Facing with a Conviction?
Once you've been convicted of domestic violence, the sentencing will vary based on who was involved, if any weapons were used, and whether you have any prior criminal convictions. While your specific case will vary, here are the potential penalties you may face:
Class C Misdemeanor -

Up to $500 in fines
Class B Misdemeanor -

Up to $2,000 in fines and up to 180 days in jail
Class A Misdemeanor -

Up to $4,000 in fines and up to one year in jail
Third-Degree Felony -

Two to ten years in prison and up to $10,000 in fines
Second-Degree Felony -

Two to twenty years in prison and fines up to $10,000
First-Degree Felony -

Five years to life in prison and up to $10,000 in fines
For the best chance to avoid a conviction following your domestic violence arrest, contact a Williamson County domestic violence lawyer immediately.
Speak with a Wilco Domestic Violence Lawyer
The reputable, financial, and legal repercussions that you may face once you've been convicted for domestic violence can have a profound impact on your life. Even if it's your first offense, the stigma of the arrest and the conviction can last a lifetime.
Call our on-call attorney now to discuss your case now.
No matter how complex your charges may seem, you can have peace of mind knowing our legal team is behind you. You aren't in this battle alone. Get our Austin criminal attorneys on your side today.