Need an Attorney You Can Count On?
We are proven Criminal Defense Attorneys in Austin, Texas with outstanding track records.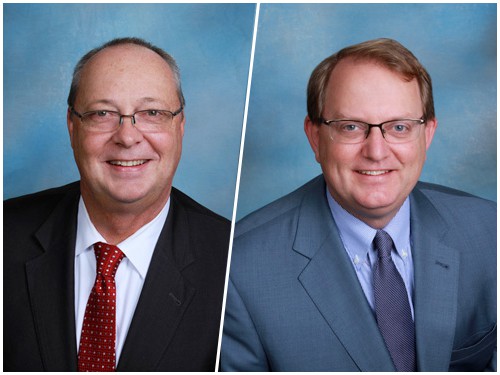 Call our on-call attorney now to discuss your case now.
No matter how complex your charges may seem, you can have peace of mind knowing our legal team is behind you. You aren't in this battle alone. Get our Austin criminal attorneys on your side today.
Few experiences are more trying or overwhelming than facing criminal charges. To protect your future, finances, and freedom, you need to clear your name and avoid a conviction.
Unfortunately, that probably sounds like a gross oversimplification. Beating a criminal charge isn't easy, and getting charges dismissed or winning an acquittal nearly always requires working with the best criminal lawyer.
But how do you know what to look for when you're searching for the best criminal defense lawyer in Austin?
Read on to find out.
Focus and Experience with Criminal Defense
There are some amazing lawyers out there who have never represented a client in a criminal defense case. When you need to beat criminal charges, you need an attorney who focuses on criminal law and who has experience exposing the weak points in prosecutor arguments.
At Hines & Holub, criminal defense is our sole focus. We don't dabble in other practice areas-all of our energy goes into defending clients against criminal charges. We always seek to have charges dismissed, as we want to see our clients return to the life they knew before the arrest happened.
Personal Attention and Commitment
The best criminal attorney will be fully committed to you and your case. As mentioned, dealing with a criminal charge is an emotionally draining time, and you're going to have questions, concerns, and fears. Your attorney should be available to you and provide the information you need in the form of honest legal counsel.
Hines & Holub always puts clients first. We want the legal process to be as easy and painless as possible, and we'll never blow off any questions or concerns you might have. You need to know that your attorney is there for you, and we always will be.
Local Knowledge and Reputation
Every court system is unique at the local level. The judges and prosecutors all have their own personalities and quirks, and the best criminal defense lawyers account for these. Your attorney needs to be able to anticipate how your case will go, and this includes anticipating how the other side will act.
The defense attorneys of Hines & Holub are well respected within the Austin legal community. Not only do prosecutors respect us, but we also know all of the local players in the Travis County legal system. Your defense needs to factor in who is going to be involved in the trial, and that's an important factor that we never overlook.