Need an Attorney You Can Count On?
We are proven Criminal Defense Attorneys in Austin, Texas with outstanding track records.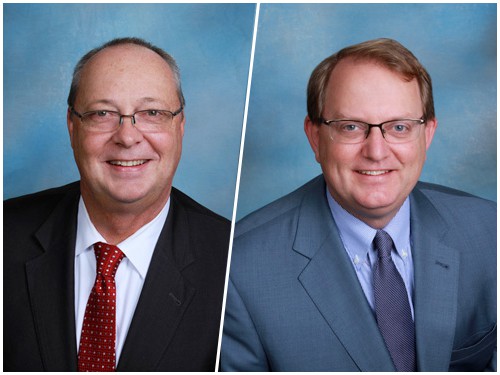 A conviction for burglary can lead to serious penalties and drastically hurt your future. Get the defense that could beat your charges by working with an Austin burglary lawyer.
If you've been charged with burglary, you're faced with a serious threat to your freedom and your future. Depending on the specifics of your charge, you could receive a punishment that involves a fine of thousands of dollars and years spent in jail or prison-if you're convicted.
Getting charged doesn't mean that there's no hope of walking free. At Hines & Holub, we have experience defending clients against the most serious of charges. An Austin burglary lawyer from our office can build the best defense for your case and possibly get the charges against you dropped or reduced.
What's at Stake with a Burglary Charge
Getting charged with burglary means that you're accused of entering a location uninvited with the intent to commit another crime, such as theft or assault. Texas actually treats burglary differently depending on the type of location you are accused of unlawfully entering:
Burglary of a Building -

State jail felony, 180 days to two years in jail, fine up to $10,000
Burglary of a Habitation -

Second-degree felony, two to twenty years in prison, fine up to $10,000

If it's believed that you were going to commit any crime other than theft, punishment can be increased to a first-degree felony, five to ninety-nine years in prison, fine up to $10,000
Burglary of a Vehicle -

Class A misdemeanor, up to one year in jail, fine up to $4,000

Two prior conviction for this charge can increase the penalty for a third or subsequent offense to a state jail felony, 180 days to two years in jail, fine up to $10,000
Defending Against Your Burglary Charge
Your Austin burglary lawyer will help you determine the best defense to employ in your case. With this particular charge, there are a number of possibilities that might apply, but it will all depend on the specifics of your case.
For example, it might be that you were in fact given consent to be on the premises. Burglary also requires intent to commit another crime, so we might argue that this simply wasn't the case by explaining your real reason for being there. Being under the influence of alcohol or drugs might assist in explaining this, although it could lead to other charges, so this defense must be carefully considered.
Burglary also means that you must have entered a structure or vehicle of some sort. We might introduce reasonable doubt by explaining why the premises you were on don't qualify as a structure.
Call our on-call attorney now to discuss your case now.
No matter how complex your charges may seem, you can have peace of mind knowing our legal team is behind you. You aren't in this battle alone. Get our Austin criminal attorneys on your side today.