Need an Attorney You Can Count On?
We are proven Criminal Defense Attorneys in Austin, Texas with outstanding track records.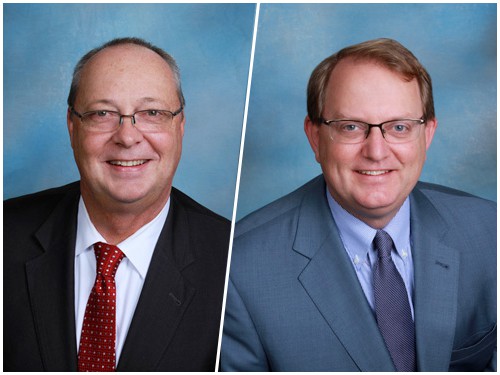 If you've been arrested for retail theft, you could be looking at serious legal consequences. Work with an Austin shoplifting attorney and build the defense you need to get your charge dismissed or reduced.
As a form of theft, shoplifting can result in serious repercussions and legal penalties upon conviction. If you've been charged with retail theft, you can't simply accept the consequences without putting up a fight-there's too much at stake.
An Austin shoplifting lawyer from Hines & Holub can work with you to build the defense you need to see your charges dismissed or reduced. All it takes is the introduction of reasonable doubt to clear your name, and there's no such thing as a prosecution case without a weak point.
Penalties for Shoplifting in Texas
In Texas, the penalty you face for a shoplifting charge depends on the value of the item you are accused of attempting to steal. While most shoplifting offenses are some form of misdemeanor, it's possible to be charged with a felony if the property in question was valuable enough.
Your Austin shoplifting attorney will help you determine what punishment the prosecution is likely to pursue, but these are the general guidelines Texas adheres to:
Property Worth $99 or Less -

Class C misdemeanor, fine of up to $500
Property Worth $100-$749 -

Class B misdemeanor, fine of up to $2,000, up to 180 days in jail
Property Worth $750-$2,499 -

Class A misdemeanor, fine of up to $4,000, up to one year in jail
Property Worth $2,500-$29,999 -

State jail felony, fine of up to $10,000, between 180 days and two years in jail
Other Consequences of a Retail Theft Conviction
The repercussions of a conviction don't end with the jail sentence and the fine, however. If you are convicted for shoplifting, things can get a lot harder in your personal and professional lives.
A conviction means that you'll now have a criminal record. This can make it much, much harder to secure loans, apply for jobs, and lease housing. Even applying for college can become much more difficult.
Any one of these is more than enough reason to challenge your charge in court. Our firm will work to ensure that your future is protected, as our goal will be to return you to the life you knew before the arrest.
Shoplifting Defenses
The defense you need to employ to beat a shoplifting charge depends on the unique circumstances of your case.
For example, security camera footage is notorious for its poor resolution. What looks like shoplifting might simply be you putting a cell phone or other personal belonging into your pocket or bag.
No matter what the evidence is, there's likely a way to build a proper defense, and your attorney will help you find it.
Call our on-call attorney now to discuss your case.
No matter how complex your charges may seem, you can have peace of mind knowing our legal team is behind you. You aren't in this battle alone. Get our Austin criminal attorneys on your side today.