Need an Attorney You Can Count On?
We are proven Criminal Defense Attorneys in Austin, Texas with outstanding track records.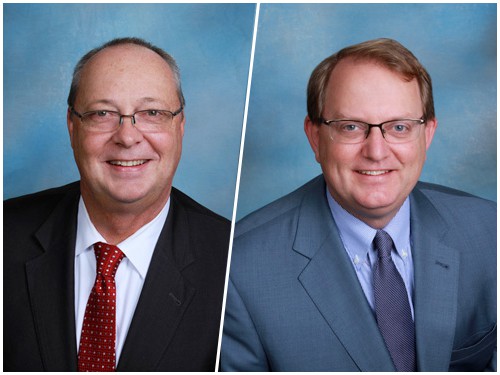 Getting charged with a crime-whether you're facing a serious charge such as assault or you are a first-time offender dealing with a misdemeanor-is a grave situation, and every small detail could make the difference in how your case progresses. There is a variety of things that a criminal defense lawyer from Hines & Holub can accomplish for you and your case.
If you or a loved one has been charged with a crime, there are several things to consider if you're wondering, "How can a criminal defense lawyer help me?"
Your Options
Representing yourself is never a good idea, because you will often receive a far worse sentence and penalties than you would have with an attorney representing you. You may be appointed a public defender, but they are often extremely overworked, and you don't have a say in who is appointed to you. Hiring a criminal defense lawyer from our firm can help you in a number of ways.
How a Criminal Defense Lawyer Will Help
Court procedures and the archaic-sounding language that is sometimes used can confuse any defendant, especially during a time of such high anxiety and stress. A criminal defense lawyer can handle almost all court proceedings and paperwork without you being present, which helps you get back to living your life and doing your job.
Plea Deals
We are often able to negotiate a plea deal for lesser charges with less severe consequences. Many prosecutors will not negotiate with someone who is defending his or herself. If a middle ground cannot be reached with the prosecution and your case must go to court, you can count on us to do everything possible to get you the best outcome possible.
Emotional Support
A private criminal defense lawyer can help you with the deep emotions defendants go through during these difficult times. Whether you experience low self-esteem, embarrassment, or depression, we'll be available to discuss how your case is going with you when you have concerns that need to be addressed.
Clarity
Sometimes what you need may be a shot of realistic expectations, and having a criminal defense lawyer who can see the situation objectively is very important. We can periodically provide you with an assessment on how things stand and quickly adapt to changes when they occur.
Most importantly, we can evaluate any plea bargains that are offered and break them down so that you fully understand all of the consequences of accepting the deal.
Experience and Resources
A criminal defense lawyer will also have knowledge of local rules-both written and unwritten-legal procedures, and which prosecutors might be willing to negotiate a fair plea bargain.
If your case does proceed to court, we have access to investigators that can find evidence, as well as experts in different fields that can provide testimony. Witnesses will also be more likely to talk to a lawyer than they would be to an accused defendant.
Free Consultation with an Austin Criminal Defense Lawyer
If you or a loved one has been accused of a crime and you are not sure how a criminal defense lawyer can help you, contact Hines & Holub as soon as possible. You can get a free, no-obligation consultation and receive honest answers to your questions.
Call our on-call attorney now to discuss your case now.
No matter how complex your charges may seem, you can have peace of mind knowing our legal team is behind you. You aren't in this battle alone. Get our Austin criminal attorneys on your side today.