Need an Attorney You Can Count On?
We are proven Criminal Defense Attorneys in Austin, Texas with outstanding track records.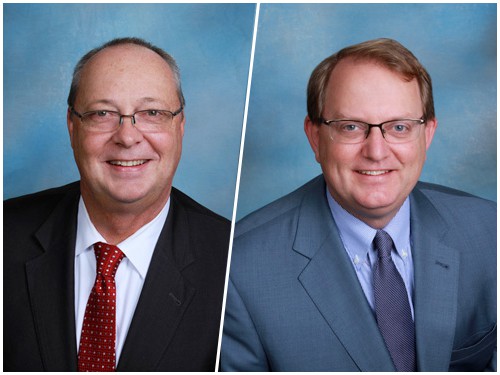 Facing criminal charges for a public sex act can mean huge negative consequences if you get convicted. Build the defense you need: work with an Austin public lewdness attorney.
The fact that sex acts cannot be performed in public won't come as a surprise to very many people. However, there are still a number of scenarios where you can find yourself facing this particular sex offense.
Perhaps alcohol was involved, or maybe you and your partner weren't as alone as you thought. Either way, public lewdness is a sex crime that you don't want to have on your criminal record. This charge is often accompanied by additional charges, as well, such as public intoxication or indecent exposure, making it even more important to mount a proper defense and clear your name.
By working with an Austin public lewdness lawyer from Hines & Holub, you can find out how to build this defense. We'll pour every resource at our disposal into your case with the goal of seeing all of your charges dismissed or at least reduced.
What Is Public Lewdness in Texas?
Public lewdness is broadly defined under the Texas penal code, but in general, it will refer to any public sex act between two or more people (or a person and an animal). If you were accused of performing any of the following acts where non-participants could see you, you could be charged with public lewdness:
Deviant sexual intercourse
Contact between your mouth or genitals and the anus or genitals of an animal
Defending against public lewdness charges often involves disputing what actually took place or just how public the location in question was. For example, if you had a reasonable expectation for privacy or if the non-participant who witnessed the sex act didn't have a right to be there, you might have a strong defense available that could see the charge dismissed.
Penalties for Public Lewdness in Texas
Public lewdness is charged as a Class A misdemeanor in Texas. In some cases, it's possible that a conviction could also require you to register as a sex offender, which is something you absolutely don't want.
Sex offenders are legally prohibited from entering certain public areas, and you'll also be required to disclose the crime to people living within a certain distance of you.
Your lawyer will help you understand everything that's at stake, but in general, you could be facing up to a $4,000 fine and up to one year in jail if you are convicted.
Call our on-call attorney now to discuss your case now.
No matter how complex your charges may seem, you can have peace of mind knowing our legal team is behind you. You aren't in this battle alone. Get our Austin criminal attorneys on your side today.