Need an Attorney You Can Count On?
We are proven Criminal Defense Attorneys in Austin, Texas with outstanding track records.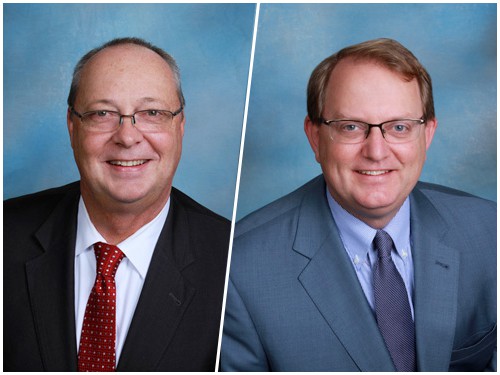 Whether it was intended or not, sexual assault can result in serious felony charges that can easily cost you your freedom and your future. To build the best defense possible, work with an Austin sexual assault lawyer.
Sexual assault can take many forms, but the effect that the penalties will have on you-both legal and otherwise-will completely change your life for the worse. Depending on your case's details, you'll be faced with some degree of felony accompanied by serious fines and prison time. You'll also become a registered sex offender and have to deal with all the repercussions that that will have on your personal life.
All of this means that you need to do everything possible to beat the charges against you. An Austin sexual assault lawyer from Hines & Holub can help you in this task by building a defense that gives you the best chance of walking clear with your name intact.
What Is Sexual Assault?
As a broadly defined offense, sexual assault covers a wide variety of potential scenarios. In essence, Texas defines sexual assault as any inappropriate or unwanted touching, which includes everything from fondling to molestation to penetration. In fact, rape does not have its own separate statute and is considered a degree of sexual assault.
Penalties for Sexual Assault in Texas
While there are a few different degrees of sexual assault recognized by Texas state law, all are some degree of felony. In its least severe form, you will be faced with a second-degree felony upon conviction. For penalties, you could receive up to a $10,000 fine and between two and twenty years in prison.
If the alleged victim was someone who you would not be legally allowed to marry, then you would instead face a first-degree felony with a fine of up to $10,000 and between five and ninety-nine years in prison.
Penalties for Aggravated Sexual Assault in Texas
In some situations, your charge could be upgraded to what is called aggravated sexual assault. This applies when the alleged victim is elderly, mentally incapacitated, or under the age of fourteen. It will also apply if "date-rape" drugs, kidnapping, a deadly weapon, bodily injury, or the threat of bodily injury or death were involved.
Aggravated sexual assault is also a first-degree felony that carries a fine of up to $10,000 and a prison sentence of five to ninety-nine years. However, the minimum prison sentence can be increased to twenty-five years in the following circumstances:
The alleged victim was under the age of six
The alleged victim was

under the age of fourteen

and one of the following applied:

The threat of a deadly weapon was used

The alleged victim suffered bodily harm or attempted murder
Your Austin sexual assault lawyer will be able to help you determine what penalties you will be most likely to face.
Consult with an Austin Sexual Assault Defense Attorney
A conviction for sexual assault of any form is not something you want to have on your record. Instead, contact Hines & Holub to find out if your charges can be beaten or reduced or if a plea bargain might be a realistic option.
To schedule a time to discuss your case with an Austin sexual assault lawyer during a free and confidential consultation, simply complete the form at the bottom of this page or give our office a call at 512-472-6565.
Call our on-call attorney now to discuss your case now.
No matter how complex your charges may seem, you can have peace of mind knowing our legal team is behind you. You aren't in this battle alone. Get our Austin criminal attorneys on your side today.