Need an Attorney You Can Count On?
We are proven Criminal Defense Attorneys in Austin, Texas with outstanding track records.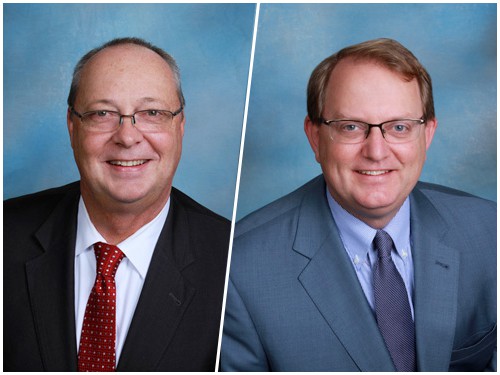 A rape conviction will do more than cost you your freedom and hurt you financially. From that point on, you'll be a felon, and your future opportunities and quality of life will be permanently diminished. Beat the charges against you by working with an Austin rape lawyer.
Just being accused of rape can irrevocably damage your personal and professional reputation, but a conviction can destroy your life as you currently know it. As a crime that sits somewhere between a violent crime and a sex crime, a rape charge carries the stigma associated with both.
When you've been accused of rape, you need to know how to build a case that will overcome the charges leveled against you and clear your good name. An Austin rape lawyer from Hines & Holub can help you investigate your case and guide you to the best possible outcome for your case.
How Rape Is Legally Defined in Texas
Generally speaking, rape is generally defined as sexual penetration without consent. This is also the case if the alleged victim is mentally incapacitated in some way. While this is the common description used in most other states, this actually isn't the case in Texas.
Many people are surprised to learn that Texas actually doesn't have a distinct rape statute within its penal code. Instead, rape is considered a form of sexual assault. While the officers who arrest you and others that you interact with will likely refer to your charge as "rape," the term used by the prosecution, judge, and your own defense attorney will be sexual assault.
Texas Rape Penalties
Because rape is legally viewed as sexual assault in Texas, the penalties you face will be the same and will vary according to the specifics of your case. In a few cases, rape will be prosecuted as a standard sexual assault, and you will face the following penalties:
Two to twenty years in prison
However, if the alleged victim was someone who you could not legally marry, then your charge will be increased to a first-degree felony and the prison sentence can increase to five to ninety-nine years.
In the majority of cases, however, rape will be prosecuted as aggravated sexual assault. This will be the case when kidnapping, a deadly weapon, drugs, bodily injury, or the threat of bodily injury or death were involved. Aggravated sexual assault is a first-degree felony and the penalties are the same as the second set above. Your Austin rape lawyer will be able to help you break down your charges and what sort of sentence the prosecution will be likely to seek.
Defending Against a Rape Charge
Rape cases almost always hinge on proving whether consent was given. These are rarely cut-and-dried cases for the prosecution, so beating the charges against you is a very real possibility. An Austin rape lawyer from our firm will be able to determine what defense will be the best to deploy in your case. For example, this could take the form of demonstrating that no violence took place or proving that your accuser was fully aware of what was happening.
Consult an Austin Rape Charge Defense Attorney
Being accused of rape is a serious situation, and retaining your freedom requires having capable legal counsel to help you build a solid defense. Hines & Holub has extensive experience in criminal defense, and we can help you beat or reduce the charges against you.
To schedule a free and confidential consultation with an experienced Austin rape lawyer, simply complete the contact form on this page or give us a call at 512-472-6565.
Call our on-call attorney now to discuss your case now.
No matter how complex your charges may seem, you can have peace of mind knowing our legal team is behind you. You aren't in this battle alone. Get our Austin criminal attorneys on your side today.