Need an Attorney You Can Count On?
We are proven Criminal Defense Attorneys in Austin, Texas with outstanding track records.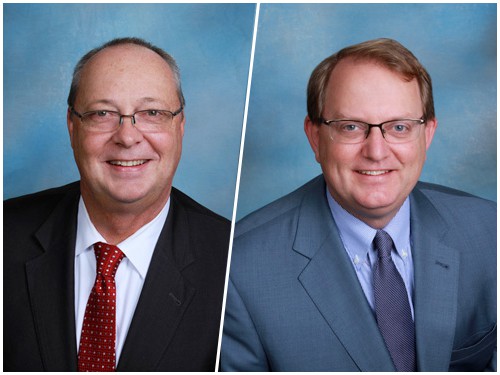 An Austin violent crime lawyer can provide you with strong and dependable representation after you are accused of committing a crime. Violent crimes come with much stiffer penalties upon conviction, so you need to be certain that the lawyer you are working with will provide you with the best possible defense.
Violent Crimes May Include
Penalties Associated With Violent Crime Convictions
The penalties you will face upon a conviction will be different based on the type of violent crime that you are charged with. The penalties for murder, for example, are different than assault. When you visit our office, we can review the charges against you and let you know what the potential consequences may be. One of the critical things we do for clients is to try and demonstrate that even if the crime was committed, there was no intent to commit it. In other words, it was a crime of passion. We may also try to demonstrate that it was minor in nature. This directly impacts the degree of penalty. For example, with an assault charge, you could be charged with a Class C misdemeanor, which comes with a fine, or a second-degree felony, which can come with up to 20 years in jail. The difference is significant and so is the need for an experienced attorney. Much of this negotiating can even be done pre-trial.
Speak Freely When Meeting With Your Attorney
When you meet with us and retain our services, we are bound by attorney/client privilege and confidentiality. This means you can speak freely, and we need you to do so. You are the first step in building a strong defense because we need to know exactly what happened and what your version of the events are. We also need to know about any potential witnesses that could confirm your story, any electronic data that could be useful, or any other evidence that could help in building your case.
How An Austin Violent Crime Lawyer Can Help You
When you retain our services, we will go to work building your defense. This requires us to:
Develop a plan for how to create reasonable doubt
The more time we have to do so, the better prepared we will be to make your case in court. This is critical to your overall success because you do not want to go into court for a criminal case without the right amount of evidence. The prosecution will have their own, and we will need to review that as well. With this in mind, we encourage you to call our office as soon as possible.
We Protect Your Rights
Just because you have been arrested and accused of committing a violent crime does not mean you are guilty of it. In the United States, you are presumed to be innocent even after being charged with an offense. This is significant because it gives you the right to get out on bail until your trial is over. We can help arrange for your release and ensure that your rights for bail are protected.
We will also make sure that your rights were not violated during the course of the police investigation or during your actual arrest. You have specific rights afforded to you under the United States Constitution and the Texas Constitution. Both protect you from an illegal search and seizure. This means that the police cannot search your person, your home, or your car without a warrant or your consent. If they did so during the investigation or your arrest, any evidence they found could be thrown out. The judge will make the ultimate decision, but this is a possibility that we regularly explore.
An Austin Violent Crime Lawyer Can Protect Your Future
When representing clients, we are focused on three goals: keeping them from being convicted,  limiting their exposure to liability/penalties, and protecting their long-term future. As the saying goes, the State always tries to get its pound of flesh, so we try to minimize the damage, and do our best to resolve cases in a way that they can be sealed from future lease or employment background checks. It's tough to work with a criminal record, so we set cases for trial when we need to, but we're ready to negotiate when it's the most advantageous option for our clients.
Our Promise to You
Our Austin violent crime lawyers will fight hard for your future. We cannot guarantee the outcome of your case, but we can guarantee that by hiring our firm, you will have a strong legal defense that does not leave any stone unturned. We are focused on protecting your future and protecting your rights. This means that we will allocate the resources necessary to investigate what happened, gather evidence, interview witnesses, and prepare your case for court. We pride ourselves on open dialogue and transparent communication and will walk you through the process every step of the way. We will take the time to prepare and educate you, so you can be an informed participant in the decisions we make regarding your trial and your case. If you are feeling anxious about your arrest and pending trial, hand your defense over to us so you can focus on spending time with your family.
Call our on-call attorney now to discuss your case.
No matter how complex your charges may seem, you can have peace of mind knowing our legal team is behind you. You aren't in this battle alone. Get our Austin criminal attorneys on your side today.