Need an Attorney You Can Count On?
We are proven Criminal Defense Attorneys in Austin, Texas with outstanding track records.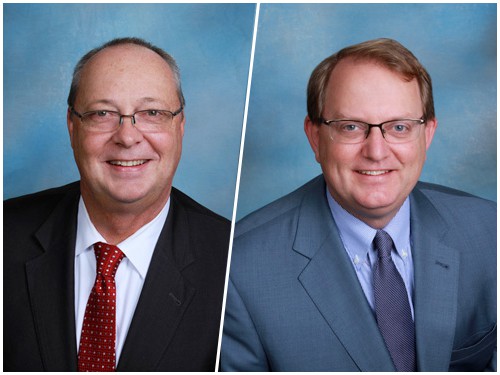 No matter what type of controlled substance was involved or what amount, a drug conviction will wreck your future, possibly depriving you of your freedom. Get the defense you need by working with a Cedar Park drug charge lawyer.
While getting charged with a drug-related offense can turn your world upside-down, actually getting convicted can permanently change the course of your future-and for the worse. Even minor drug offenses carry substantial social stigma, so you have to do everything legally possible to avoid getting convicted when you find yourself in this situation.
A Cedar Park drug charge lawyer from Hines & Holub can help you through this process and represent you in court. By building a powerful case for your defense, you might be able to avoid the worse of the penalties you face-possibly even seeing your charges completely dismissed.
Any Drug-Related Conviction Will Have Major Consequences
Texas recognizes and prosecutes a number of different drug crimes, and any one of them can result in harsh legal consequences. The punishment you receive on conviction will depend on the amount of the controlled substance involved and possibly the area the crime is alleged to have taken place in, such as near a school or daycare.
Even worse, you could easily be charged with multiple drug crimes if the police decide you had intentions beyond just personal use. Depending on what you are charged with, you could be looking at a fine of up to $10,000 and a prison sentence that extends to ninety-nine years. Even a minor drug charge will likely cost you a hefty fine and at least a few months in jail.
Your Cedar Park drug charge lawyer will help you determine what penalty the prosecution is likely to seek. These are a few of the offenses you could be charged with:
Manufacturing or cultivation
Marijuana Still Illegal in Texas
While drugs like cocaine, heroin, and crystal meth will likely always be illegal, marijuana has been seeing a steady push toward legalization, even succeeding in some states. This isn't the case in Texas, and a marijuana charge of any sort can result in just as negative consequences as any other controlled substance.
Whether you were charged with marijuana possession, distribution, or cultivation, a Cedar Park drug charge lawyer from our office will be able to help you build a defense that works for you. Particularly if this is your first offense, leniency will likely be an option, but you'll still need to have your case delivered in the appropriate manner.
Call our on-call attorney now to discuss your case now.
No matter how complex your charges may seem, you can have peace of mind knowing our legal team is behind you. You aren't in this battle alone. Get our Austin criminal attorneys on your side today.