Need an Attorney You Can Count On?
We are proven Criminal Defense Attorneys in Austin, Texas with outstanding track records.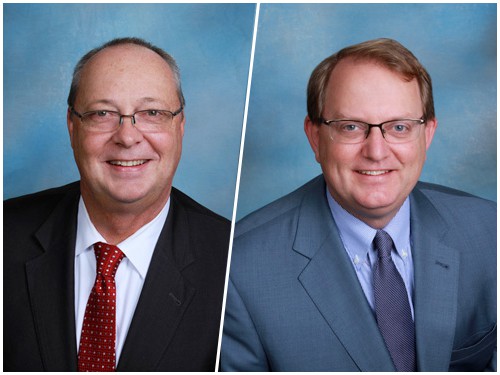 Whether you need help arranging parole for a loved one or think that you've violated the terms of your community supervision, a Williamson County probation lawyer can help you determine what to do next.
When you are convicted of a crime in Texas, there is the possibility that your defense lawyer can convince the judge to allow you to serve some or all of your sentence under community supervision, formerly called probation.
Probation is basically a deal you make with the criminal justice system that allows you to serve your sentence outside of prison but under very strict guidelines. You should speak with a Williamson County probation lawyer from Hines & Holub to explore your options.
What Is Community Supervision in Texas?
Because of the relatively mild nature of some crimes, the lack of violence involved, or first-time offender status, it is sometimes possible to serve some or all of a jail or prison sentence under community supervision.
The main goal is to keep the prisons and jails clear for people that definitely need to be off the streets. A person under probation gives up several of their Fourth Amendment rights, mostly regarding search and seizure. Your Williamson County probation lawyer can explain this in detail during your consultation.
Some Rules of Probation
The benefit to you is that in lieu of spending time in a cell, you get to continue living your life and working, just under some very strict conditions:
Do not break any laws, as even petty things like jaywalking and littering may get you thrown back in jail.
Follow through on all court orders, like paying fines, fees, restitution, or obeying restraining orders related to the case.
Meet with your corrections officer according to the ordered schedule and allow random inspections of your workplace, home, vehicle, and elsewhere.
You must remain employed and notify your corrections officer immediately of any changes in employment status or residential address.
Don't drink in excess or use any illegal drugs, and avoid dangerous habits of all kinds.
Don't leave the county unless you have permission from your probation officer and the court.
Avoid past or potential disreputable associates or places.
Follow all the rules regarding community supervision in the county.
Support your dependents as normally required by law.
You must submit to random drug testing at your home, work, or anywhere else.
Possible Probation Violation Penalties
If you violate any of the rules of your community supervision, the court may impose more penalties and fines. These may include many of the guidelines below, but it varies greatly from county to county and from case to case. This is just one reason that you should speak with a Williamson County probation lawyer if you think or know that you have violated your community supervision rules.
Serve the maximum jail or prison sentence for the original crime
Fulfill all penalties for the new violation, including an additional imprisonment sentence
New or additional community service
Mandatory counseling services or drug or alcohol rehabilitation programs
Call our on-call attorney now to discuss your case now.
No matter how complex your charges may seem, you can have peace of mind knowing our legal team is behind you. You aren't in this battle alone. Get our Austin criminal attorneys on your side today.