Need an Attorney You Can Count On?
We are proven Criminal Defense Attorneys in Austin, Texas with outstanding track records.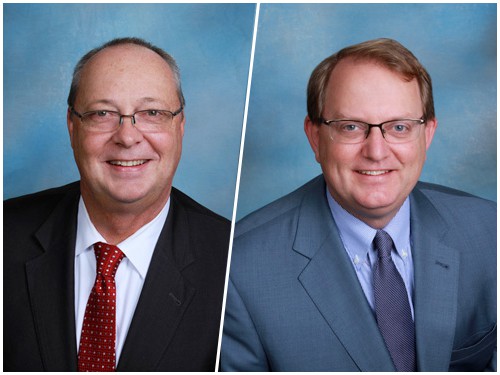 A criminal record of any sort can follow you around for the rest of your life and devastate your future opportunities. Find out if you can avoid the penalties you're facing by consulting with a Williamson County criminal defense lawyer.
Getting accused-not to mention convicted-of a crime will put everything you worked so hard for your entire life at risk. It is as precarious a situation as you can find yourself in. Every little thing you say and do and even the way you look can have an effect on the outcome.
Taking a criminal defense case to court isn't easy, but handling the matter correctly is important to your future and your freedom. You need to know what's at risk due to your specific charges and what defenses might be employed to get your charges reduced or possibly even dropped.
A Williamson County criminal defense lawyer from Hines & Holub can help you investigate your case and determine the best way to achieve these goals.
The Risks of Defending Yourself
Some people are tempted to defend themselves after being accused of a crime. This is rarely a good idea, however. To begin with, many prosecutors will not even consider negotiating a plea deal with you if you are attempting to provide your own defense. Even if they did, they are so well-trained and knowledgeable that your chances of getting a fair deal are slim, at best.
One option is to go with a public defender if you meet the income restrictions, but they are often overworked and won't be able to spend as much time on your case as you or they would like. They are very passionate and qualified, but that does not change the fact that you are one of dozens of cases they might be working on that day.
The best option for staying out of prison or for getting the most lenient sentence possible is hiring a Williamson County criminal defense lawyer from our firm to represent your interests and make sure you are dealt with fairly. We will handle everything from filing legal documents to all of the courtroom procedures. If possible, we'll limit the amount of time you'll have to spend in court. Your Williamson County criminal lawyer will handle plea deal negotiations and defend you in court every step of the way.
Types of Crimes and Their Legal Consequences
Crimes are broken up into two main categories of severity: misdemeanors and felonies. Your Williamson county criminal defense lawyer will explain the charges against you and how they can overlap and multiply your potential punishments. The goal at all times will be to avoid them entirely or get them reduced as much as possible.
Misdemeanors
Misdemeanors are divided into classes from A, the most severe, to C, the least.
Class A misdemeanors will be punished with a fine of up to $4,000 and up to one year in jail.
Class B misdemeanors include a fine of up to $2,000 and up to 180 days in jail.
Class C misdemeanors only have fines of up to $500.
Felonies
Felonies are divided into capital felonies and then broken down into degrees from first to third. State jail felonies round out the list.
Capital felonies carry a sentence of either the death penalty or life in prison without the possibility for parole. If you are under the age of eighteen, you could get life with the possibility of parole.
A felony of the first degree is punished with a prison sentence of between five and ninety-nine years and a fine of up to $10,000.
A felony of the second degree earns a prison term between two and twenty years and a fine of up to $10,000.
A felony of the third degree gets two to ten years imprisonment and a fine of up to $10,000.
A state jail felony carries a state jail sentence of between 180 days and two years and a fine of up to $10,000.
If a deadly weapon was involved, the charge can be increased to a more severe degree.
Categories of Crimes
Criminal charges come in a number of different forms, and they can generally be broken down into the following broad categories:
Non-Legal Consequences of a Conviction
Other than the legal penalties, your personal and professional life will suffer after being convicted of a crime. Even if you do not expect a sentence that includes imprisonment, the stigma and shame of being convicted can ruin your career and cost you your friends and family. A criminal record of any kind makes getting a job, a loan, or even an apartment extremely difficult, and it will follow you for the rest of your life.
In some cases, it might be possible to have a criminal record expunged or sealed later, but this is never something you should count on. It's always best to work with a Williamson County criminal defense lawyer from the beginning and do everything possible to beat your charges.
Other Legal Problems
A Williamson County criminal defense lawyer from our office can help you with a number of other legal matters as well. For example, if you have a warrant out for your arrest, we can help you handle the process with the police so that there's a minimum of public exposure and embarrassment.
Sometimes making bail is a challenge, in which case we can help you connect with a bondsman and arrange the terms of the agreement. Likewise, you might be out on parole and have an issue that comes up with your parole officer and the terms of your parole, in which case, we'll help you deal with whatever has happened and present your side of the story in the most effective way possible.
Williamson County Criminal Defense FAQ
Getting charged with a crime will inevitably lead to a number of questions that all need to be answered. Below, we've answered a few of the ones we hear the most often. If you don't see your concern addressed, please contact our office to speak with a Williamson County criminal lawyer.
What makes a crime aggravated?
If the crime you are accused of involved the threat or infliction of bodily harm onto another, your charge will most likely be considered aggravated. This can also apply in some instances where the crime involved an elderly or disabled person.
Will I get a more lenient sentence if I'm a first-time offender?
The court or jury might be convinced to give you a lighter penalty if this is your first offense. However, you should always do everything possible to beat your charge as a criminal record of any sort will have a dramatically negative effect on your future opportunities.
What is an expunction?
An expunction essentially makes it so that the crime you were accused or convicted of no longer appears on your record. Expunctions are only available in certain circumstances, so speak with a Williamson County criminal defense lawyer to find out if your arrest or conviction qualifies.
Get Help from a Williamson County Criminal Lawyer
If you have been accused of a crime, the penalties you are facing are no small matter and can devastate your life and your family's. You need to protect yourself in the best way possible, which means getting the legal counsel you need to navigate the criminal court system. You need the legal resources and experience of Hines & Holub to determine how best to approach your case, the charges, the punishments, and the opportunities available to avoid or reduce them.
Call us at 512-473-8745 or complete the contact form on this page to schedule a free and confidential consultation with a Williamson County criminal defense lawyer. Do not wait to contact us or simply accept the charges because the fines are small. Protect your future and get the defense you need.
Call our on-call attorney now to discuss your case now.
No matter how complex your charges may seem, you can have peace of mind knowing our legal team is behind you. You aren't in this battle alone. Get our Austin criminal attorneys on your side today.