Need an Attorney You Can Count On?
We are proven Criminal Defense Attorneys in Austin, Texas with outstanding track records.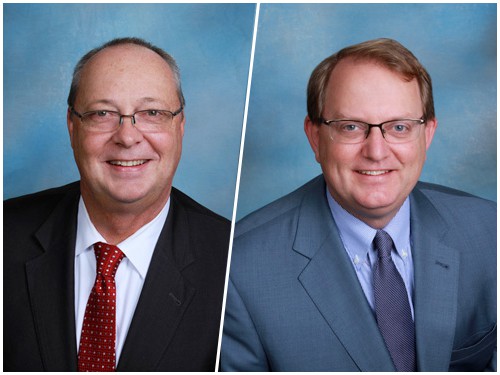 A criminal charge of any severity can mean drastically negative consequences for your life-even a misdemeanor. Find out how to build the best defense by working with a Williamson County misdemeanor lawyer.
Texas crimes, like most states, are divided by severity into misdemeanors (the lesser) and felonies (the greater). Those are in turn divided into levels of more defined severity, and every crime has a penalty level attached to it. While a misdemeanor might not seem like a big deal, try explaining that to yourself in ten years when you still get nervous filling out new job applications because of one little question: "Have you ever been convicted of a crime?"
If you are facing criminal charges, you have to fight them no matter how minor they may seem. To win your fight, you should begin by speaking with a Williamson County misdemeanor lawyer from Hines & Holub about your situation and the weaknesses in the prosecution's case.
Misdemeanor Severity Levels
Misdemeanors range from class A, the worst, to class C, the least severe. It is not uncommon for charges to be artificially inflated to give the prosecutor more to negotiate with during a potential plea bargain. This is especially common in drug cases where they may unfairly charge you with distribution in addition to possession.
A class C misdemeanor is

punished

only with a fine that can be as much as $500.
A class B misdemeanor gets you a fine of up to $2,000 and up to 180 days in jail.
A class A misdemeanor can result in a fine of up to $4,000 and up to one year in jail.
Many class A and B misdemeanors can be bumped up to state jail felonies if certain circumstances are present. If an accident caused an injury to an EMT or peace officer, then the charges are often increased, for example.
A state jail felony will result in a fine of up to $10,000 or between 180 days and two years in jail, but potentially both.
Even though that class C misdemeanor looks like a soft punishment, just being labeled a criminal will follow you for the rest of your days. Also, if you get arrested for a simple class C misdemeanor again, it could be trumped up due to your past conviction and repeat offender status. Your Williamson County misdemeanor lawyer will help you understand your charges.
Overcoming Your Misdemeanor Charge
You really have no other option but to fight the charges you were arrested for, but it can be very daunting and can require hours of effort with an unfamiliar legal process. With a Williamson County misdemeanor lawyer working with you and sharing that load, more can be accomplished with less stress. A local lawyer from our firm will also know best how your municipality handles charges like the ones you face.
Call our on-call attorney now to discuss your case now.
No matter how complex your charges may seem, you can have peace of mind knowing our legal team is behind you. You aren't in this battle alone. Get our Austin criminal attorneys on your side today.