Need an Attorney You Can Count On?
We are proven Criminal Defense Attorneys in Austin, Texas with outstanding track records.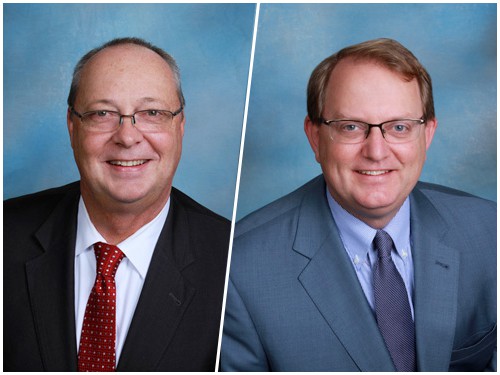 While you have the option to refuse a sobriety test, the repercussions are both instant and severe. Texas is one of many states that have an "implied consent" provision attached to the privilege of operating a motor vehicle. This is the deal you agree to when opting to get a drivers license, and it allows police to demand that you take a blood alcohol content (BAC) test to prove that you are not intoxicated.
Whether you chose to take the test or refuse it, you need a Williamson County DWI lawyer from Hines & Holub to help you protect your future if a DWI or other criminal charges resulted from your traffic stop.
How Sobriety Tests Usually Work
In a "normal" traffic stop, the officer pulls you over for driving suspiciously and asks you to take a breathalyzer test. He or she must also explain the consequences for refusing and for accepting. If you refuse, the officer takes your license and gives you a temporary permit that is good for forty-one days. You need to challenge the suspension within fifteen days or you lose your license for 180 days-if this was your first refusal. This refusal will also be used in court against you to prove your intoxication.
For a second or any subsequent refusals within ten years, you will lose your license for two years each time. Furthermore, refusing does not mean that you will not ultimately be convicted of DWI. So, in the end, you might face a combination of penalties for refusing and for the DWI itself.
If you consent and fail the test, then you will have to deal with all of the normal DWI legal problems, but you only lose your license for ninety days, as long as it is your first offense.
No Refusal Weekends
Occasionally, Texas declares certain weekends to be "no refusal weekends," which means that even if you refuse-which you are permitted to do as described above-the officer has the ability to quickly get a warrant to test a blood sample at the scene of the traffic stop.
Refusing during these weekends may force the officer to go through all of the required protocols, ensuring that you are dealt with fairly, but it will still be used against you in the courtroom and you will still be tested in the end.
Contact a Wilco DWI Defense Attorney
If you have been involved in a traffic stop involving alcohol or another substance, you need the help of a Williamson County DWI lawyer from Hines & Holub. We can explain the situation and employ the best defense to avoid the worst of the charges and penalties.
Call us at 512-473-8745 for a free, confidential consultation or fill out the form at the bottom of the page and we will get back to you.
Call our on-call attorney now to discuss your case now.
No matter how complex your charges may seem, you can have peace of mind knowing our legal team is behind you. You aren't in this battle alone. Get our Austin criminal attorneys on your side today.