Need an Attorney You Can Count On?
We are proven Criminal Defense Attorneys in Austin, Texas with outstanding track records.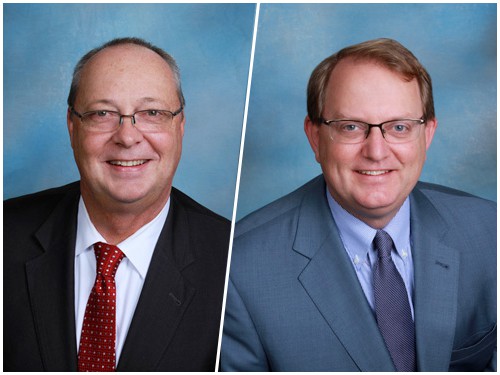 If your job depends on your ability to drive, you simply can't afford to be convicted of drunk driving. Defend your current and future wellbeing with help from a Williamson County CDL DWI lawyer.
Few things are more freeing than the open road, which is why many people choose to drive for a living. Having a commercial drivers license (CDL) is a necessity for most of these careers, and the prospect of losing it due to a driving while intoxicated (DWI) charge is very real.
If you are facing a DWI charge that puts your livelihood at risk, you should speak with a Williamson County CDL DWI lawyer from Hines & Holub about the best way to keep your career intact.
Normal DWI Rules
The regular punishments for DWI will still be enforced, even if you were driving your commercial truck. The charges can run from class B misdemeanors through third-degree felonies. Any extenuating circumstances such as people suffering bodily injuries or fleeing the scene of an accident will add to the charges and the punishments. All DWI charges include seventy-two hours in a holding cell, but the penalties get worse as the charges increase in severity:
First Offense -

Class B misdemeanor, a fine of up to $2,000, and up to 180 days in jail
Blood Alcohol Content (BAC) above 0.15 Percent -

Class A misdemeanor, fine of up to $4,000, and up to one year in jail
Second Offense -

Class A misdemeanor, fine of up to $4,000, and up to one year in jail
Third or Subsequent Offenses -

Felony of the third degree, fine of up to $10,000, and between two and ten years in prison
If convicted, you will also lose your regular driving privileges for up to two years, as well as your CDL. To get either of them back, you will have to jump through several hoops and possibly take some classes, although the classes will not count towards recovering your CDL.If this happens often enough, a judge might determine that you should never get your license renewed again, making it essential to work with a Williamson County CDL DWI lawyer from the beginning.
Special CDL Rules for Drunk Driving Charges
There are additional punishments for CDL holders regarding all traffic violations, but especially in the case of an alcohol or other substance use charge.
You will be disqualified from driving a commercial motor vehicle for one year for the first conviction of operating any type of motor vehicle while under the influence of alcohol (blood alcohol content of 0.04 in a commercial vehicle and 0.08 in any other vehicle) or a controlled substance. This one-year suspension also applies to those who refuse to submit to an alcohol or drug test.
Three-year disqualifications generally involve driving drunk while transporting hazardous materials.
Lifetime bans from driving a commercial motor vehicle result from two or more convictions of any of the above charges.
Contact a Wilco CDL DWI Lawyer
Besides the legal penalties described above, you will face social stigma from colleagues, friends, and even family for a DWI conviction, especially if you are a CDL holder and lose your job as a result. This criminal record can haunt your employment prospects, applications for loans or apartments, and even the results of a divorce proceeding.
If you are facing these challenges, you don't have to face them alone. You can have a free, confidential discussion with a Williamson County CDL DWI lawyer from Hines & Holub to find out how we can defend your future. Call us at 512-473-8745 or fill out the form below to schedule your legal evaluation.
Call our on-call attorney now to discuss your case now.
No matter how complex your charges may seem, you can have peace of mind knowing our legal team is behind you. You aren't in this battle alone. Get our Austin criminal attorneys on your side today.