Need an Attorney You Can Count On?
We are proven Criminal Defense Attorneys in Austin, Texas with outstanding track records.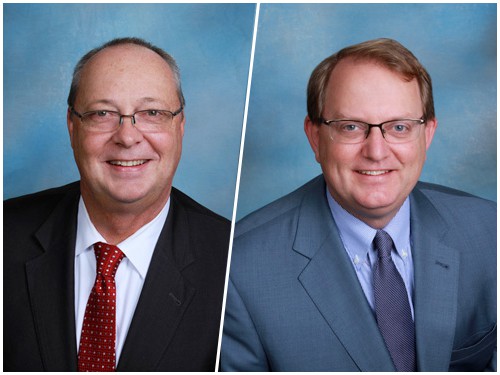 If you've jumped bond and failed to appear in court, you might think that your situation can't get any worse. While that might be true, you can make it much, much better by contacting an Austin bail jumping lawyer immediately.
While it can happen for a number of different reasons, failing to appear in court and bond jumping can easily compound the legal troubles that you're already in. This doesn't mean there isn't a solution, but this is a very tricky situation-one that you don't want to take on without an experienced defense attorney in your corner.
Hines & Holub is a criminal defense firm that puts the needs of clients first and foremost. Whatever the circumstances that led to your bond jumping, your Austin bail jumping lawyer will do everything legally possible to restore your life back to how it was before the arrest.
Steep Punishments for Failing to Appear and Missing Bail
The court will not react well if you fail to appear on your scheduled court date. In addition to a warrant being issued for your arrest, you'll also receive an additional criminal charge, the penalties for which will depend on your original charge:
Original Class C Misdemeanor -

You'll be charged with an additional class C misdemeanor and a fine of up to $500.
Original Class A or B Misdemeanor -

You'll be charged with an additional class A misdemeanor with a possible sentence of up to one year in jail.
Original Felony -

You'll be charged with an additional third-degree felony with a possible sentence of two to ten years in prison.
In addition to this, you'll most likely lose whatever collateral you put up to make bond. To make matters worse, not only will the police be looking for you because there will be a warrant in your name, but you might also have to deal with bounty hunters.
By contacting an Austin bail jumping lawyer from our office as soon as possible, we can help you defuse this situation and get started on the process of challenging your charges.
Help with the Consequences
Depending on the circumstances behind why you failed to appear in court and whether you have a history of legal problems, your Austin bond jumping lawyer might be able to the additional penalties for failing to appear in court reduced or dismissed.
It's entirely possible that we'll be able to get your court date rescheduled, and we can also help you work things out with the bail bondsman.
Call our on-call attorney now to discuss your case now.
No matter how complex your charges may seem, you can have peace of mind knowing our legal team is behind you. You aren't in this battle alone. Get our Austin criminal attorneys on your side today.