Need an Attorney You Can Count On?
We are proven Criminal Defense Attorneys in Austin, Texas with outstanding track records.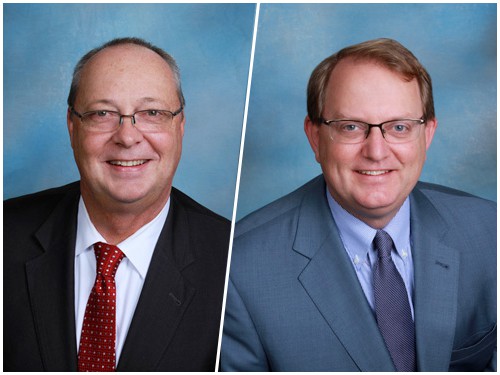 When you've been charged with a felony crime, you need to do everything possible to avoid becoming a convicted felon. Form the strongest defense available by working with a Williamson County felony lawyer.
Unlike misdemeanors, felony charges cover the most serious forms of criminal behavior and consequently carry the most severe punishments. Anyone charged with a felony must fight back against the charges, because the outcome of a conviction can easily be life-shattering.
From extreme debt due to fines to alienation from your community to life behind bars, these are the consequences for those found guilty. If you are facing criminal charges, you need to seek out the counsel of a Williamson County felony lawyer from Hines & Holub.
Felonies by Degree
Felonies are broken up into levels of severity, with state jail felonies as the least severe to capital felonies as the most. They all include the possibility of a fine of up to $10,000 and potential imprisonment.
State Jail Felony -

180 days to two years in jail
Felony of the Third Degree -

Two to ten years in prison
Felony of the Second Degree -

Two to twenty years in prison
Felony of the First Degree -

Either life or five to ninety-nine years in prison
Capital Felony -

Death or a mandatory life sentence
If you are a repeat offender, all of these penalties can be increased with each round of offenses. Because Texas is one of the many states with three-strike laws, you may be facing some long-term prison time if you are a repeat offender.
Costs of a Felony Conviction Outside the Legal System
You may also be charged with multiple crimes, bringing your financial costs to devastating levels, and any prison sentence will change you forever. You will never be able to check "no" next to a question about criminal activity again, and that will affect the jobs, loans, and housing you can get in the future.
Getting arrested can be bad enough, but once you are a convicted felon, your colleagues, friends, and family might all treat you with the stigma of a criminal-even if they do not do so intentionally. Your life could easily be ruined, which is why you should defend yourself with help from a Williamson County felony lawyer from our firm.
Defending Against Felony Criminal Charges
With the help of a Williamson County felony lawyer who knows the ins and outs of the local municipalities and their prosecutors, you have the best chance to defeat your charges. We will do whatever we can to help you with every legal facet so that you can focus on your family and career.
We can sometimes get the charges dismissed due to some technicality, exonerating evidence, lack of evidence, or a number of other ways. If we cannot get your felony charges dismissed, we might be able to get the charges reduced or arrange a plea deal with the prosecution.
Call our on-call attorney now to discuss your case now.
No matter how complex your charges may seem, you can have peace of mind knowing our legal team is behind you. You aren't in this battle alone. Get our Austin criminal attorneys on your side today.