Need an Attorney You Can Count On?
We are proven Criminal Defense Attorneys in Austin, Texas with outstanding track records.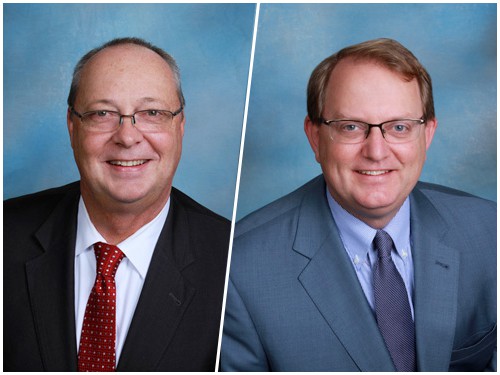 If you or someone you care about has been arrested, a Williamson County arrest lawyer can help you determine what's happened and what your next step should be.
Getting arrested is frustrating, frightening, and embarrassing-and that's just the beginning. After those initial hours in a cell, you might be released with pending court dates for whatever felony or misdemeanor charges are brought against you. Otherwise, you might have to stay in a jail cell until your arraignment.
Simply getting out of the immediate confines of being arrested often requires help from a defense lawyer, and your first step should be calling a Williamson County arrest lawyer from Hines & Holub.
The Arrest Process
The process of an arrest can differ depending on the crime, the location you were in, and your actions prior to and during the arrest. You will be taken to the police station for processing, which includes fingerprints and photos, and then you will be put into a holding cell.
At any point in the process, you can ask for your Williamson County arrest lawyer, which you will want to do immediately. After that, the court process is pretty much the same for most crimes. Some of the most important factors of your arrest will be the police camera footage of your compliance with orders and any unnecessary force used by the arresting officers.
Levels of Criminal Charges in Texas
Depending on the crime you are accused of and any special circumstances, your charge will fall within a specific section of Texas state laws. Each of them is designated a severity level from class C misdemeanor to capital felony, and each of those have a specific range of penalties if convicted.
Class C Misdemeanor -

Up to $500 fine
Class B Misdemeanor -

Up to $2,000 fine and up to 180 days in jail
Class A Misdemeanor -

Up to $4,000 fine and up to one year in jail
State Jail Felony -

Up to $10,000 fine and between 180 days and two years in prison
Felony of the Third Degree -

Up to $10,000 fine and between two and ten years in prison
Felony of the Second Degree -

Up to $10,000 fine and between two and twenty years in prison
Felony of the First Degree -

Up to $10,000 fine and either a life sentence or five to ninety-nine years in prison
Capital Felony -

Death or a mandatory life sentence
There is the possibility that you may be charged with multiple crimes or multiple counts of the same crime, which would increase the fines and possible imprisonment. If your crime involved alcohol or drugs, you may be directed to a rehabilitation facility or your drivers license may be suspended. After the legal penalties, there are personal and professional problems that a conviction can cause.
Call our on-call attorney now to discuss your case now.
No matter how complex your charges may seem, you can have peace of mind knowing our legal team is behind you. You aren't in this battle alone. Get our Austin criminal attorneys on your side today.