Need an Attorney You Can Count On?
We are proven Criminal Defense Attorneys in Austin, Texas with outstanding track records.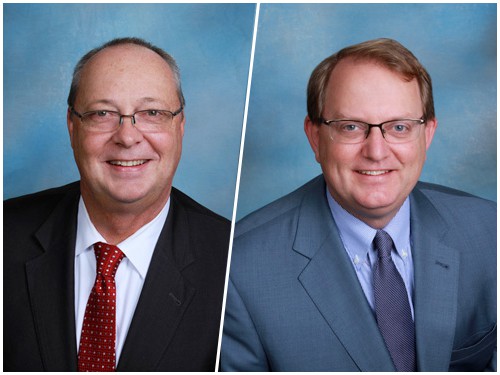 One mistake with the law doesn't have to end in a conviction. Explore your options by working with a Williamson County pretrial diversion lawyer.
Let's say you've committed a minor crime and that it's your first offense. It's a crime, but you know that what you did was wrong and you are determined to never break the law again. What can you do to prevent a criminal record and save your reputation?
In the state of Texas, you have options available. It's understandable that people make bad decisions and can end up in trouble. Rather than going through the complicated-and often expensive-trial and prosecution process, you may qualify for a pretrial diversion dismissal instead.
The first step in determining your eligibility for the program is to contact a Williamson County pretrial diversion lawyer from Hines & Holub. Once retained, we will go over the program with you and determine if you are eligible.
What Is Pretrial Diversion Dismissal?
As mentioned, a pretrial diversion is a great alternative to the typical prosecutorial process. Pretrial diversion is a voluntary program for defendants charged with misdemeanors and some other criminal violations to take responsibility for their actions. This is done by performing various services under the supervision of the US Probation Service in their state.
The specifics of your program will directly depend on the charges against you and what sort of rehabilitation the court believes you need to undergo. There are a number of criteria that you'll need to meet in order to qualify, and your Williamson County pretrial diversion lawyer will help you determine if you meet them:
You cannot have any previous arrests
You must admit guilt and accept responsibility for the crime you are charged with
You will need to maintain employment or be enrolled in an accredited school
You cannot commit any future crimes or be on illegal drugs while in the program
The amount of time that you'll be required to be in the program will be determined by the specific crime you've committed, your willingness to make amends, and your prior criminal record.
What Happens Afterward?
Successful completion of a pretrial diversion program can mean wonders for you and your reputation. Once you have completed your program, your Williamson County pretrial diversion lawyer will file to have your charges dismissed.
After a successful dismissal, you might then be able to have the record of the charge expunged from your record. This has numerous benefits of your case is eligible, as a successful expunction will mean that you can lawfully deny ever being charged with a crime.
Call our on-call attorney now to discuss your case now.
No matter how complex your charges may seem, you can have peace of mind knowing our legal team is behind you. You aren't in this battle alone. Get our Austin criminal attorneys on your side today.