Need an Attorney You Can Count On?
We are proven Criminal Defense Attorneys in Austin, Texas with outstanding track records.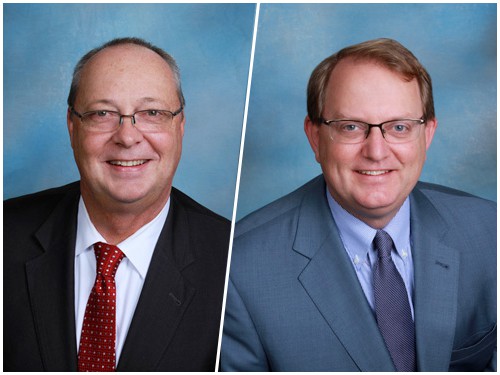 If you've been arrested for possession of drug paraphernalia, don't lose hope just yet. An Austin drug paraphernalia attorney can help you fight against a conviction and get you a better outcome for your case.
The state of Texas takes a firm stance against drug possession and, if convicted, you could face some pretty serious penalties. You could receive a hefty fine and be sentenced to a lengthy term in jail or prison, depending on the circumstances of your case. But being charged with a crime doesn't mean you're convicted-yet.
When you hire an Austin drug paraphernalia lawyer with our firm, you will give yourself a great chance of getting your drug charges dismissed or reduced. We know how to find holes in the prosecution's case, which could allow us to negotiate a better deal. Or we could get the judge to offer you deferred adjudication.
Penalties for Drug Charges in Austin
Penalties for drug paraphernalia possession and other drug charges depend on a few factors. These include the following:
Your criminal history, including prior drug offenses
Where you were caught with the drug paraphernalia
The minimum penalties for misdemeanor drug convictions include up to 180 days in jail and a fine of up to $2,000. More serious penalties for felony drug convictions could get you prison time between five and ninety-nine years and a fine of up to $250,000.
Defenses Against Drug Crimes
Just because you've allegedly been caught with drug paraphernalia doesn't mean you will be convicted of the crime. The prosecution must prove beyond a reasonable doubt that the drug paraphernalia or drugs belonged to you.
Possession is tricky to prove because, even when drugs or paraphernalia are found near you or even in your possession, who's to say they didn't belong to someone else? Raising doubt in the minds of the jury or judge may be enough to get your case dismissed or get you acquitted.
Additionally, when the prosecutor believes that there is reasonable doubt or thinks the case might not be strong enough to convict you, he or she may offer a much better deal. Your Austin drug paraphernalia possession attorney can point out these issues with the prosecutor's case, potentially allowing you to plead to a lesser charge and receive less serious punishment.
Finally, police officers often make mistakes when investigating cases or making arrests. When they do this, they allow for evidence to be thrown out because of their mistakes. This can quickly cause an Austin drug paraphernalia case to fall apart, leading to the charges being dropped altogether.
Contact an Austin Drug Paraphernalia Attorney
When you've been arrested and charged with possession of drug paraphernalia, or any drug-related crime, talk to a criminal defense attorney as soon as you can. A drug conviction has a nasty way of wreaking havoc on your life.
Call our on-call attorney now to discuss your case now.
No matter how complex your charges may seem, you can have peace of mind knowing our legal team is behind you. You aren't in this battle alone. Get our Austin criminal attorneys on your side today.