Need an Attorney You Can Count On?
We are proven Criminal Defense Attorneys in Austin, Texas with outstanding track records.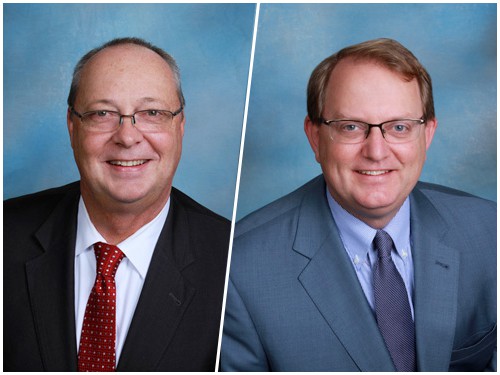 The moment you realize you have a warrant with your name on it is often the moment you realize your situation is out of control. Regain some control with the help of a Williamson County arrest warrant lawyer.
Having a warrant out for your arrest makes life difficult and stressful. You may be scared to leave the house and worried about going to jail or losing your job, but there's a better way to handle your warrant.
Call a Williamson County warrant lawyer at Hines & Holub. We'll work with the police to arrange a self-surrender that allows you to take care of your affairs or take time off work. With a lawyer at your side, you have a much better chance of being released on your own recognizance (personal bond) or getting a lower bail amount.
After we've dealt with your warrant, we can get down to the business of defending you against the charges you're facing.
What Are My Release Options After an Arrest?
Many people build up the idea of an arrest so much in their minds that the anticipation of an arrest may be far worse than the actual arrest. If your offense is relatively minor, you are most likely eligible to be released before the conclusion of your case.
There are three ways to be released from jail before you've been sentenced:
Personal Bond -

A personal

bond

is the same thing as being released on your own recognizance. Most of the time, you will have been interviewed by a pretrial release officer who is trying to determine whether you are likely to appear in court as promised.

 The officer will make a recommendation to the court as to whether you should be granted release on your own recognizance. This type of release is a written promise to appear with no money tied to the promise.
Cash Bail -

A cash bail means you must give the court your bail in cash in order to be released. The court will hold the money until you have appeared at all court dates as ordered.
Surety Bond -

This is a bond that can be arranged with a bail agent. You must sign a contract with the bail bond company that you will owe it the money it puts up for you should you fail to appear in court as ordered.
Taking Care of Your Williamson County Warrant
Not all arrest warrants are serious enough that the police are out searching for you. If you have a warrant out for your arrest for a relatively minor crime, there's really no reason not to take care of it. Your good night's sleep is not worth losing over something your Williamson County arrest warrant attorney can easily help with.
In many situations, your attorney can arrange a walk-through, which is a voluntary surrender, and a prearranged bond can be set. Your attorney can also appear in court to assist you in obtaining a low bond amount. Your attorney will help you make the case that you are not a flight risk and that you will appear in court.
Call our on-call attorney now to discuss your case.
No matter how complex your charges may seem, you can have peace of mind knowing our legal team is behind you. You aren't in this battle alone. Get our Austin criminal attorneys on your side today.