Need an Attorney You Can Count On?
We are proven Criminal Defense Attorneys in Austin, Texas with outstanding track records.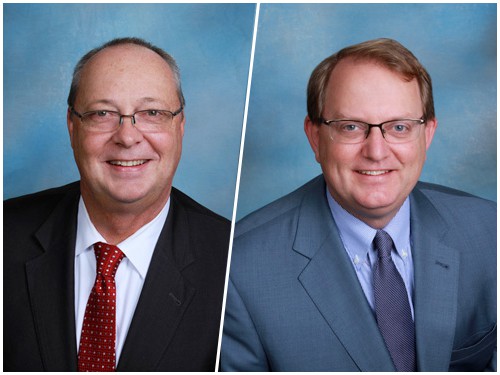 Identity fraud and identity theft occur when someone illegally uses someone else's persona or personal data, most often for financial gain in the form of money, goods, or services. This is a serious white collar crime, and the potential penalties reflect this.
If you've been charged with committing identity theft, you are probably worried about how you are going to face the charges and what you can do to get your life back on track. In this situation, your best course of action is to retain an identity theft charge lawyer from Hines & Holub. In addition to representing you and your best interests, we may be able to get your charges reduced or dropped.
Examples of Identity Theft
As a widespread problem throughout the United States, identity theft takes many different forms. While most examples have a financial or malicious motive, it's entirely possible to unintentionally commit identity theft or to be falsely accused.
Regardless of the specifics behind your charge, an Austin identity theft charge lawyer from our firm will listen to your side of the story and provide you with an honest legal evaluation of your case and what your options are. Listed below are some of the more common examples of identity fraud that we see:
Creating fraudulent medical records
Stealing the identity of a deceased, underage, or elderly person
Surprised by an Identity Fraud Charge?
You might have been blindsided by the identity fraud charge against you. Maybe the allegations are completely false, or maybe you didn't realize you were committing a crime. It's even possible that the person accusing you was a friend or romantic partner.
Here are some of the more surprising ways that identity theft charges can come about:
A friend or ex let you charge something on his or her

credit card

and now claims you didn't have permission
Your friend let you see a doctor under his or her

insurance

when you had an emergency
Your child or spouse did something fraudulent that led back to you
You and your ex had an agreement, but his or her new partner was resentful and accused you
Many of the people accused of identity fraud are surprised by the circumstances that lead to their arrest. If you feel that the charges against you have been trumped up or exaggerated, your Austin identity theft charge lawyer will help you build a defense demonstrating what really happened.
Identity Theft Penalties in Texas
Not only might you have to pay restitution for any money you received due to the alleged identity fraud, but you can be charged with a felony and receive a fine and a prison sentence. In Texas, if it is found that your crime is a first-degree felony, your sentence can be anywhere from five to ninety-nine years in a state prison and a fine of up to $10,000.
Get Help from an Experienced Austin Identity Fraud Defense Lawyer
When you're accused of identity theft, you need a lawyer who will give your case the attention and dedication it deserves. If you don't fight the charges against you now, it may affect your ability to get a job or housing in the future-not to mention the threat of large fines and imprisonment.
Call our on-call attorney now to discuss your case now.
No matter how complex your charges may seem, you can have peace of mind knowing our legal team is behind you. You aren't in this battle alone. Get our Austin criminal attorneys on your side today.