Need an Attorney You Can Count On?
We are proven Criminal Defense Attorneys in Austin, Texas with outstanding track records.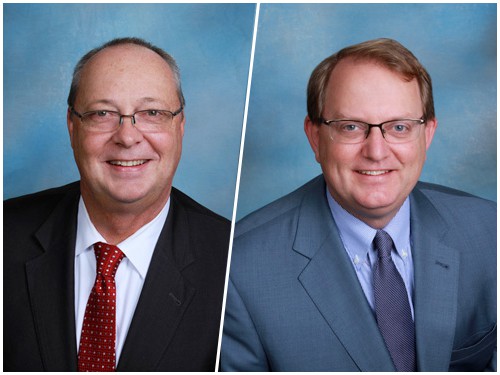 A conviction for criminal sexual activity can have drastic consequences for your future. To find out if your charges can be successfully fought or reduced, consult with a Williamson County sex crime lawyer.
Being charged with a sex crime of any sort can have a dramatic impact on your life. Legally, you'll be faced with a number of penalties to your finances, freedom, and your legal status. The consequences for your personal life can be even more drastic, however, making it impossible to live a normal life to its fullest extent.
If this is the situation you now find yourself in, you need to know what your options are and what's at risk for the particular criminal charge that you've been accused of. A Williamson County sex crime lawyer from Hines & Holub can help you make sense of everything that you're now facing. We'll help you investigate your case and determine what option makes the most sense for your unique situation.
Criminal Sex Charges in Texas
There are many different sex crimes that you can be charged with in both Williamson County and the rest of Texas. Which exact crime you've been accused will determine what your potential punishments are. These are just a few of the charges that a Williamson County sex crime lawyer from our firm will have experience defending against:
Statutory rape and indecency with a child
Computer-related sex crimes
Regardless of which charge you've been accused of, we'll be able to help you investigate, collect evidence, and gather testimony to help your case. All of these crimes can have a serious effect on your life upon conviction, so it will be necessary to introduce reasonable doubt in every way possible.
Legal Penalties for Sex Crimes
A sex crime conviction can result in everything from a class C misdemeanor to a first-degree felony. Some are also classed as state jail felonies. While some of the less severe misdemeanor sex crimes might be able to be expunged from your record in time, the possibility is never guaranteed, and becoming a felon will follow you around for the rest of your life.
You also face the very real possibility of imprisonment and steep fines. Your Williamson County sex crime lawyer will help you break down which penalty you are likely to face and whether the prosecution is likely to seek the maximum sentence:
Class C Misdemeanor - Fine of up to $500, but no jail time
Class B Misdemeanor - Fine of up to $2,000 and up to 180 days in jail
Class A Misdemeanor - Fine of up to $4,000 and up to one year in jail
State Jail Felony - Fine of up to $10,000 and between 180 days and two years in jail
Third-Degree Felony - Fine of up to $10,000 and two to ten years in prison
Second-Degree Felony - Fine of up to $10,000 and two to twenty years in prison
Third-Degree Felony - Fine of up to $10,000 and five to ninety-nine years in prison
Sex Offender Status
In addition to imprisonment and financial damage, you'll also most likely have to register as a sex offender if you are convicted of a sex crime. Depending on your charge, this may only be for a certain number of years, but it could also be for life.
Becoming a registered sex offender will dramatically affect your quality of life once your jail or prison sentence has been served. You'll be required to inform everyone who lives within a certain distance of you of your status, and you'll be prohibited from living within or coming within a certain distance of certain institutions, such as schools.
Long-Term Consequences of a Sex Crime Conviction
It doesn't end there, however. Being a registered sex offender and having a criminal record-especially if your sex charge was a felony-will forever change your quality of life for the worse. Having a criminal record of any sort will make it difficult to find employment, housing, and loans, and this is even more so when the crime was sex-related.
A conviction and having to disclose the information to the entire neighborhood will also lead to altered relationships with your friends and family. Divorce is a common result, and because you're a registered sex offender, you'll almost certainly lose custody of your children and only be allowed supervised visitation.
Working with a Williamson County sex crime lawyer from the beginning is your best option for avoiding all of these negative consequences.
The Legal Process of a Sex Charge
The strength of your case will determine what options are available to you. If we are able to build a compelling case, going to trial and entering a not-guilty plea might be your best option. In this circumstance, your Williamson County sex crime lawyer will present the evidence and expose the flaws in the prosecution's argument. You'll likely have to take the stand at some point, but we'll make certain that you're well-prepared and know how to answer the questions that you'll likely be asked.
A successful trial can result in a verdict of "innocent," which will exonerate you from your criminal sex charges. However, there are times where going to trial might not be the best course of action. If this is the case in your situation, we might be able to negotiate a plea bargain with the prosecution on your behalf. You'll have to admit guilt, but it will be possible to get your charge and your penalties reduced to a less-severe level.
Williamson County Sex Crime FAQ
The accusation of any criminal charge related to sexual activity is certain to create a great deal of anxiety. Detailed below are some answers to a few of the questions we hear on a regular basis. If you don't see the information you're looking for, please contact our office to speak with a Williamson County sex crime lawyer.
I was accused of rape but charged with sexual assault. What happened?
In Texas, there is no separate legal statute for rape. Instead, rape is treated as a form of sexual assault, usually aggravated. The penalties are also the same for the applicable degree.
Can I get into trouble for failing to register as a sex offender?
Yes. Once you have been released from imprisonment, you need to register immediately. If you've been released on probation, you must register within seventy-two hours. Failure to do so can result in a felony charge that will put you right back in prison.
Will the age of the person accusing me affect the sex crime I am charged with?
Yes, very much so. Generally speaking, the younger the alleged victim is, the more severe the charge will be. For example, a sex crime committed against a child under the age of fourteen will likely be a first-degree felony, while the same act committed against a seventeen-year-old could be a third-degree felony.
Consult a Williamson County Sex Charge Defense Attorney
Few things can damage your future standard of living like a conviction for a sex crime. The simple truth is that too much is at stake for you to do anything less than everything possible to fight back against your charges. At Hines & Holub, we believe in fighting for the rights of our clients and will make certain that you know both what your options are and what the best course of action is.
To schedule a free and confidential case evaluation with a Williamson County sex crime lawyer, give us a call at 512-473-8745. You can also enter your information into the contact form on this page, and someone from our office will contact you at your convenience.
Call our on-call attorney now to discuss your case now.
No matter how complex your charges may seem, you can have peace of mind knowing our legal team is behind you. You aren't in this battle alone. Get our Austin criminal attorneys on your side today.